EDIT MAIN
Welcome to the Home of the Pride of Tallassee Marching Band

The Tallassee High School band program began in 1938, when a Troy State Teachers College (now Troy University) graduate, William Armagast, came to Tallassee to teach Boys' Manual Arts, a course commonly known as "Shop." Enterprising school superintendent, B. B. Nelson, learned that Armagast had been a member of the TSTC band, and immediately enlisted him to form a music group at THS.
Mount Vernon Mills, Inc., purchased most of the musical instruments and by 1939 the first Tallassee High School Band was, as they say, up and running, complete with more than twenty members and an ancillary six-piece dance band.
The next year, whether Armagast left, or the school decided a trained music director was necessary, Arthur A. Mann was hired to direct the THS Band. With Mann also came the band's first uniforms: white pants and shirts (skirts for the girls), black ties, reversible blue and white capes and cadet caps. The majorettes wore white canvas shoes with leggings fashioned of oil-cloth to resemble boots and often made their batons of broom sticks with white-painted tennis balls on the ends. While the band participated in parades and played in the stands for football games, it did not perform half-time shows.
In 1945 Paul Stewart, band director at Auburn High School, was hired at THS and conducted the band until 1950. Under Stewart the band procured new all-purple uniforms and began performing at football half-times. Stewart also conducted the high school glee club for five years.
A new era in bands at THS began when University of Alabama graduate, Edwin R. Watkins, came to THS to take up the music programs. His innovations in marching style, half-time shows, concerts, and his ability to instill a sense of pride and dedication into his students brought THS bands to the fore in Alabama for the next 38 years. (Contributed by W. C. Bryant THS Class of 53 and Drum Major for The Long Blue Line for 3 years.)
Since 1987, after the retirement of Edwin R. Watkins, the band has been under the direction of several directors. These include Linwood Erb (1987-1993), Lavone DuBose (1993-1998) Craig Aarhus (1998-2000), Kerry Palmer (2000-2001), Mark Nichols (2001-2002), Jon Bowman (2002-2005), and Robert Glasscock (2005-Present).
The THS band made nine appearances at the Alabama Bandmasters Association State Band Festival receiving Superior Ratings in 1995, 1999, and Excellent in 1960, 1962, 1963, 1964, 1965, 1966 and 2009. In 2010 the State Bandmasters Association changed the format for State Contest, and the band has received Superior Ratings in 2010, 2011, 2014, 2017, 2019, and 2020 and Excellent in 2012 and 2018.
In recent years the Pride of Tallassee Marching Band has traveled out of state to participate in two nationally televised parades. In 2008 the band marched in the IKEA Thanksgiving Day Parade in Philadelphia, PA, and in 2010 and 2016 the Magnificent Mile Lights Festival Parade in Chicago, IL The band has also performed at Universal Studios in Orlando, FL (2013) and in the Fiesta Flambeau Parade in San Antonio, TX (2015). In 2011 and 2015 the Pride of Tallassee was honored to represent Elmore County in the Gubernatorial Inauguration Parade for Dr. Robert Bentley in Montgomery, AL. In December of 2019, the Pride of Tallassee was selected to perform in the Alabama Bicentennial Parade in Montgomery, AL.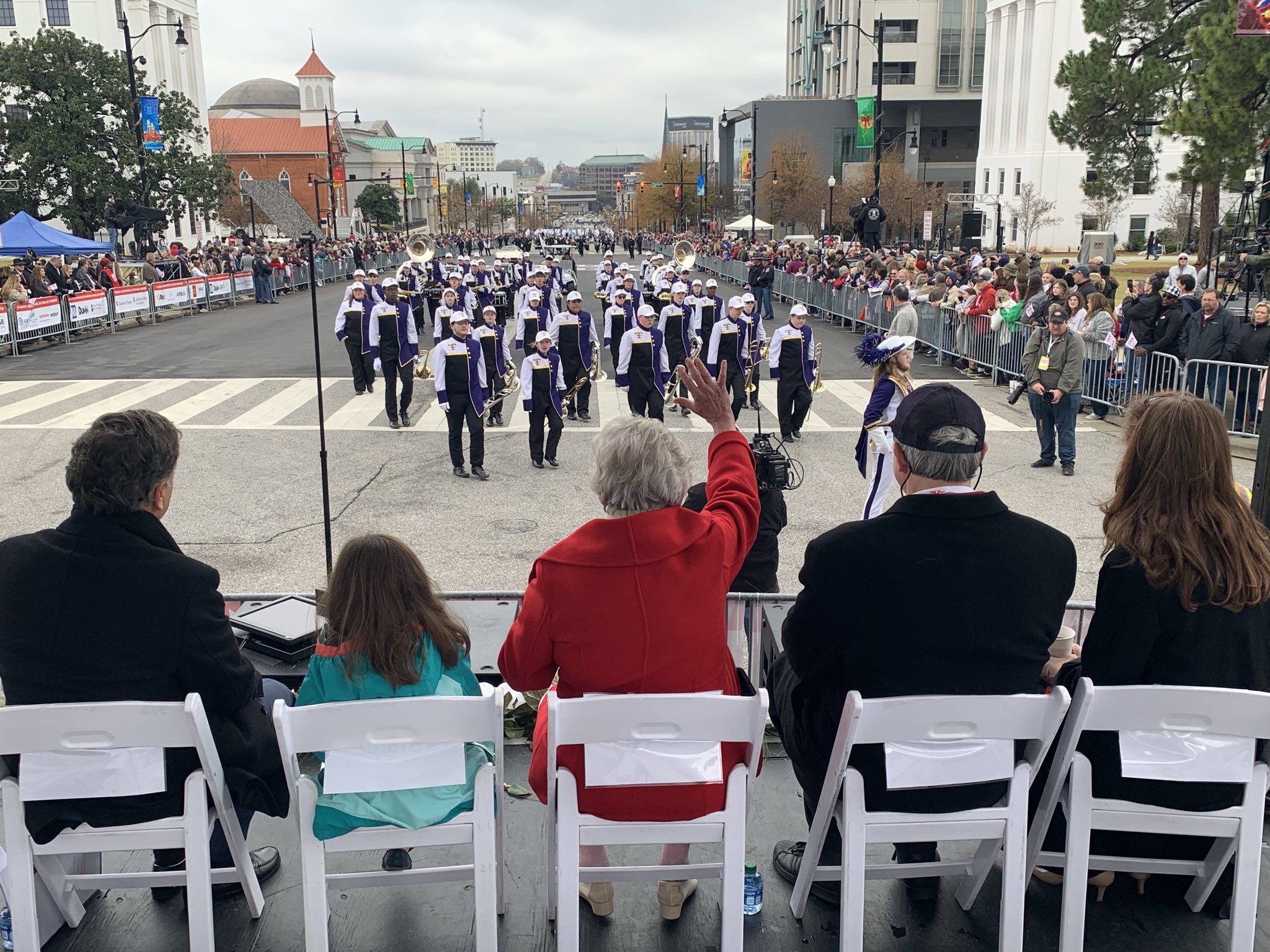 In December of 2012, the Jazz Band performed for the opening session of the Alabama Association of School Boards Annual Convention in Hoover, AL. In that same month, the Pride of Tallassee was one of two bands featured at the Alabama-Mississippi High School All-Star Football Classic.