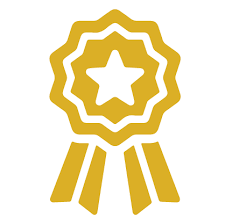 TES Teacher of the Year & Support Staff of the Year
Brittany Spencer
Wednesday, August 28, 2019
Tallassee Elementary School is blessed to have each every faculty and staff member on our team dedicated to providing quality education that builds the foundation for the future of Tallassee City Schools. On our system-wide Tallassee City Schools Institute Day, two of our faculty members were honored with special recognition.
---
Mrs. Mary Moon was awarded the Support Staff of the Year Award for Tallassee City Schools.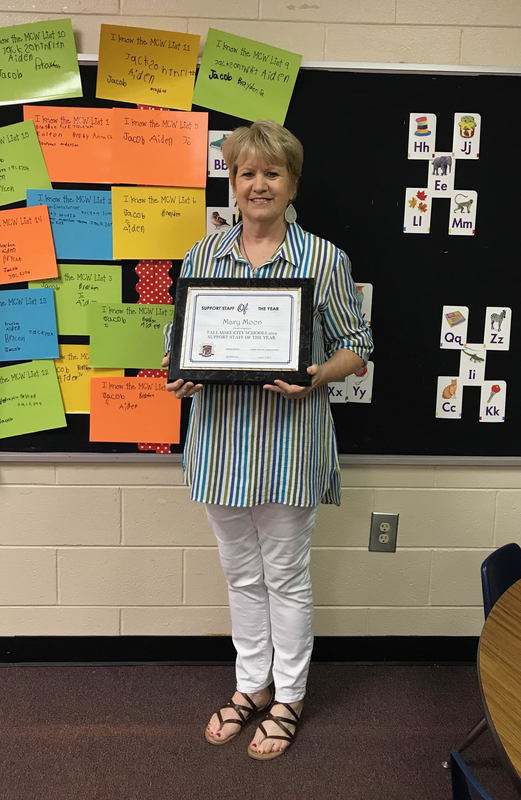 "My name is Mary Moon, and I am beginning my 22nd year at Tallassee Elementary School. I am an instructional assistant, and have worked with students in Kindergarten up to 4th Grade. When I started my job, it was a pull out program--meaning I worked with the children in a different room than their classroom. For several years now, I have gone into the classroom and worked with the children. I think both of these programs work, but sometimes it depends on the child's specific needs. My duties have included working with children that are behind or struggling with the skills being taught by the teacher. Sometimes a different approach or getting those skills explained in a smaller group is very successful. I have used many different tools such as flash cards, games, books, and computers/iPads. My position is a hands on job, working one-on-one or with a small group to achieve their goals. I enjoy my job, and it is very rewarding to watch the children succeed in the classroom and in life."

---
Mrs. Angela Gantt was awarded Teacher of the Year for Tallassee Elementary School.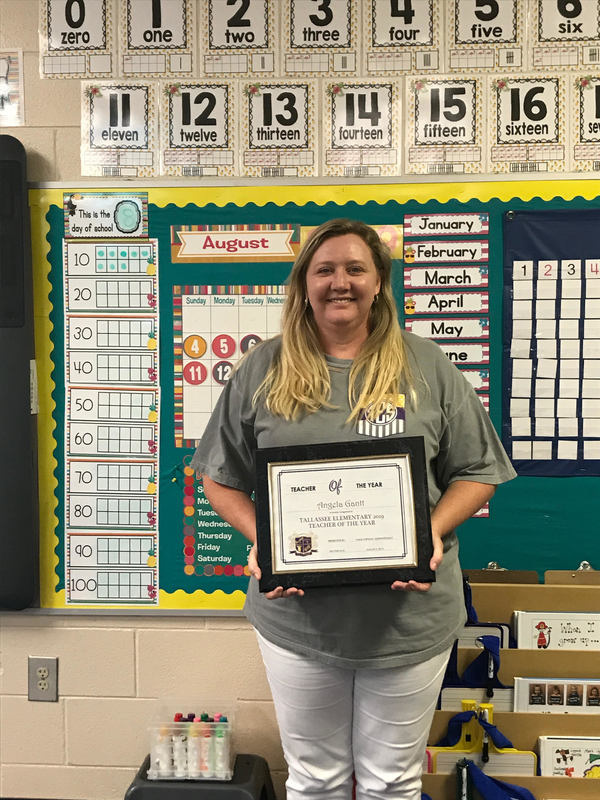 Angela Gantt has taught Kindergarten at Tallassee Elementary for seventeen years. She also spent four years teaching fourth grade at Tallassee Elementary. She originally started at TES as an instructional aide, and she has worked for the TES after school program for several years. She is a graduate of Tallassee High School, and she attended Huntingdon College to earn her Bachelors Degree in Early Childhood Education and Elementary Education. In 2012, she obtained a Masters Degree in Elementary Education from Auburn University at Montgomery.
"As a sophomore in college I was deep into my classes as a Computer Science major. I realized that this was not what I was called to do. So I did some deep soul searching and realized that I have always enjoyed helping children. I changed my major to Elementary Education. It was one of the best decisions of my life. I have been blessed to work with children for 23 years, and I am blessed to work with the finest educators in the world. They are kind, loving, and supportive. At TES we are a family. The biggest blessings are the moments when students come to you in the store or in the parking lot of a store just to say hi. I have been blessed with the honor of escorting two students onto the football field for their senior night. I love it when high school students or graduates tell me what they remember from our time in Kindergarten. I am one blessed teacher."
---
Tallassee Elementary is blessed to have both of these incredible educators at our school, and we look forward to more teacher and staff recognition in the future!
"Every student matters, every moment counts."