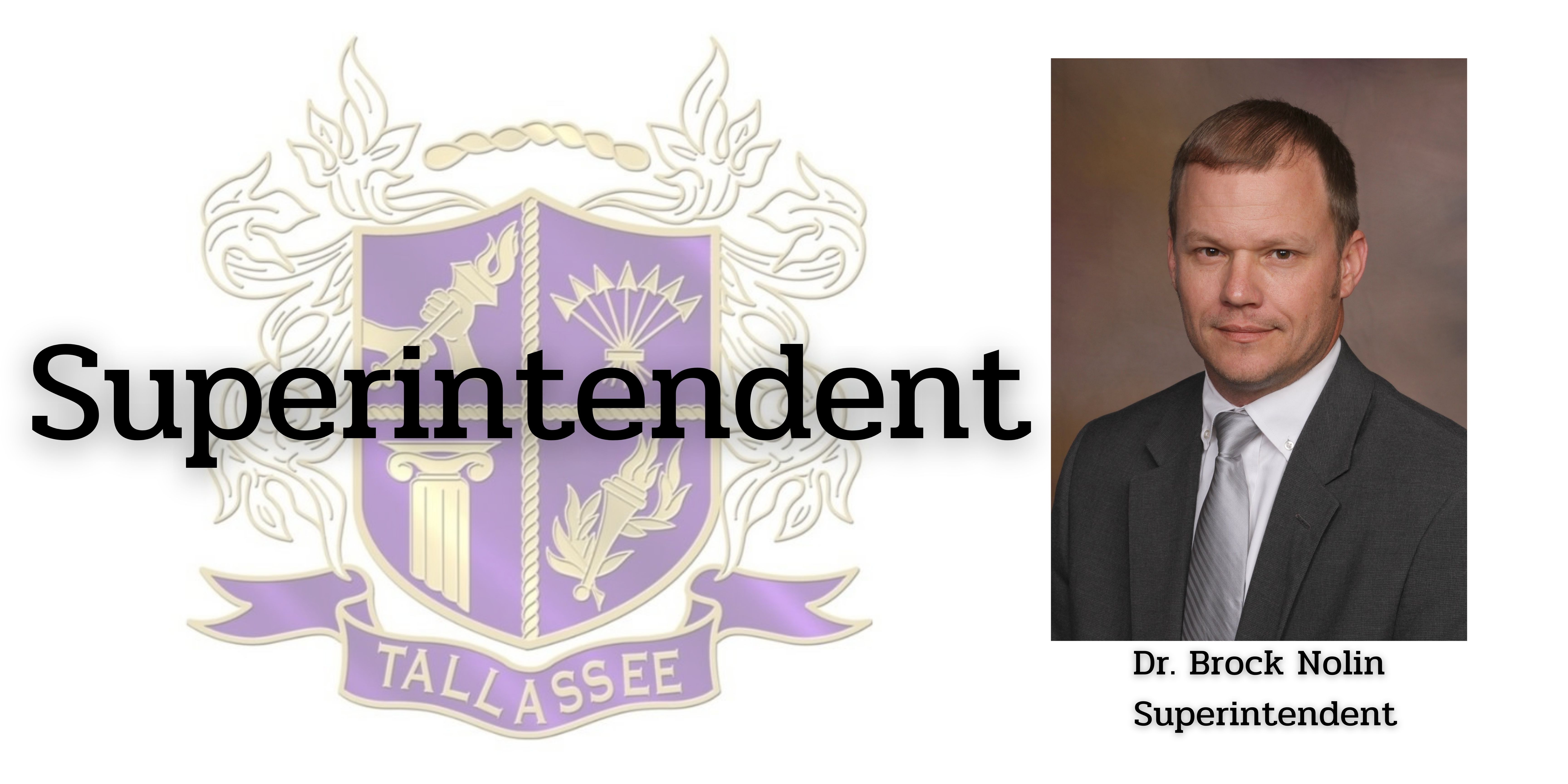 Hello,

I'm very excited to be the Superintendent of Tallassee City Schools! Our community, known as "The Treasure on the Tallapoosa," is a welcoming small town. Our school district, like our lovely town, has a welcoming and family-oriented atmosphere. We have a strong academic program and we are fully accredited by Cognia (Our Scores). We also offer many extracurricular activities for our students. Our students may participate in traditional AHSAA-sanctioned competitive sports or in activities such as our archery program or competitive bass fishing. We also have an award-winning music department composed of both men's and women's choirs, along with several band ensemble options. Our band marches at Tallassee High School football games, and we also perform Christmas and Spring concerts.

A few things about me…

My lovely wife and I have a son and two daughters that all attend Tallassee City Schools. I am an avid outdoorsman and enjoy hunting, fishing (saltwater is my favorite), SCUBA diving, falconry, and gardening. I also enjoy playing music. My priorities in life are the following: God, family, work, and then the rest of the things that I enjoy.

The mission of the Tallassee City School District is to inspire students through quality education to become responsible citizens and leaders of tomorrow.

Below is the graphical representation of my professional and instructional beliefs. Our administrators, teachers, and support staff understand each tenet and how each works collectively in moving our district toward success.