Congratulations to Harley Langley for being named Tallassee High School's Scholar of the Week! #TallasseePride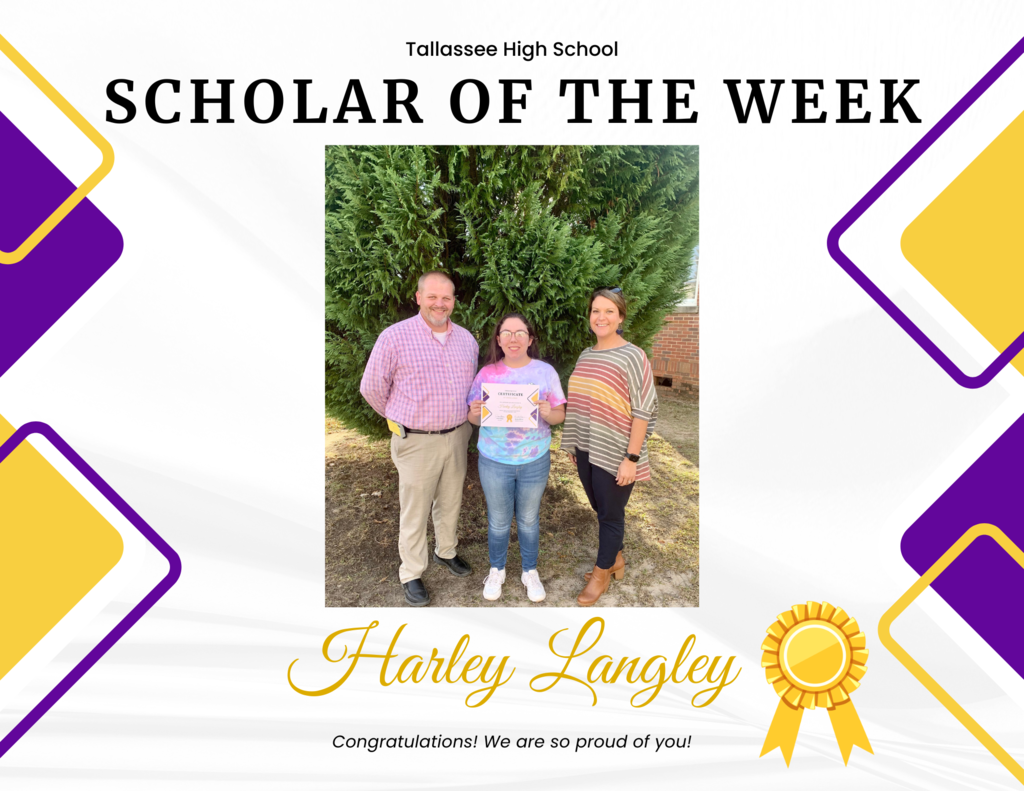 Congratulations to the THS Swim team! These students are State bound! Details attached. #TallasseePride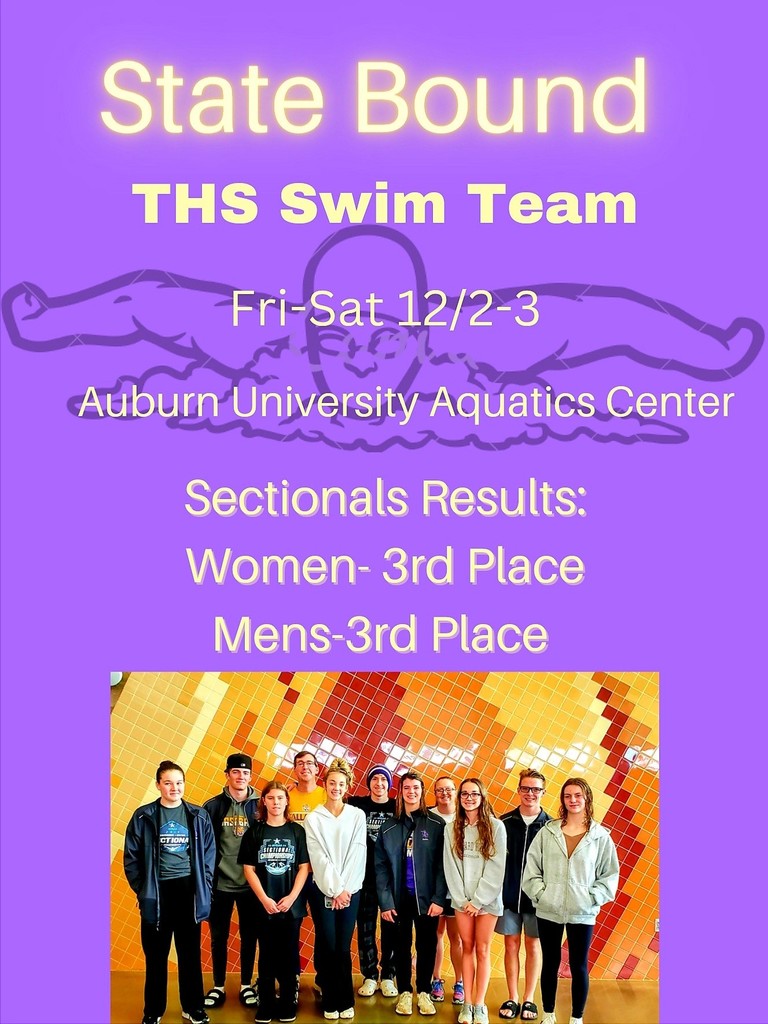 Back by popular demand, THS will offer a second time for help with FAFSA applications and scholarships! Mr. Nelson , Mrs. Jackson , and Mrs. C Davis will provide help and answer any questions for THS seniors and parents. Info attached! #TallasseePride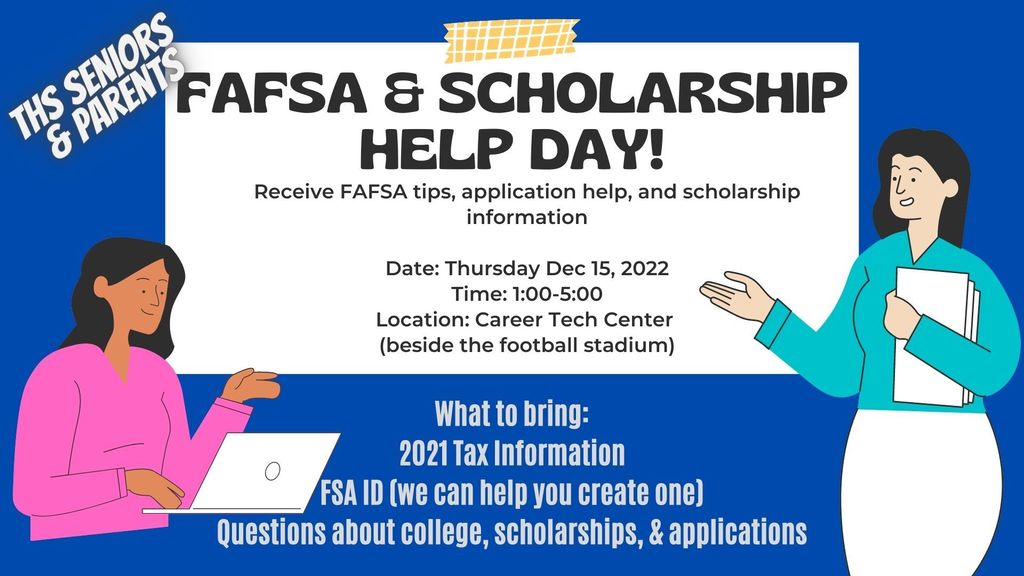 Congratulations to Abbie Davis, Brooke Royster, and Jenna Manning! We are so proud of you! #TallasseePride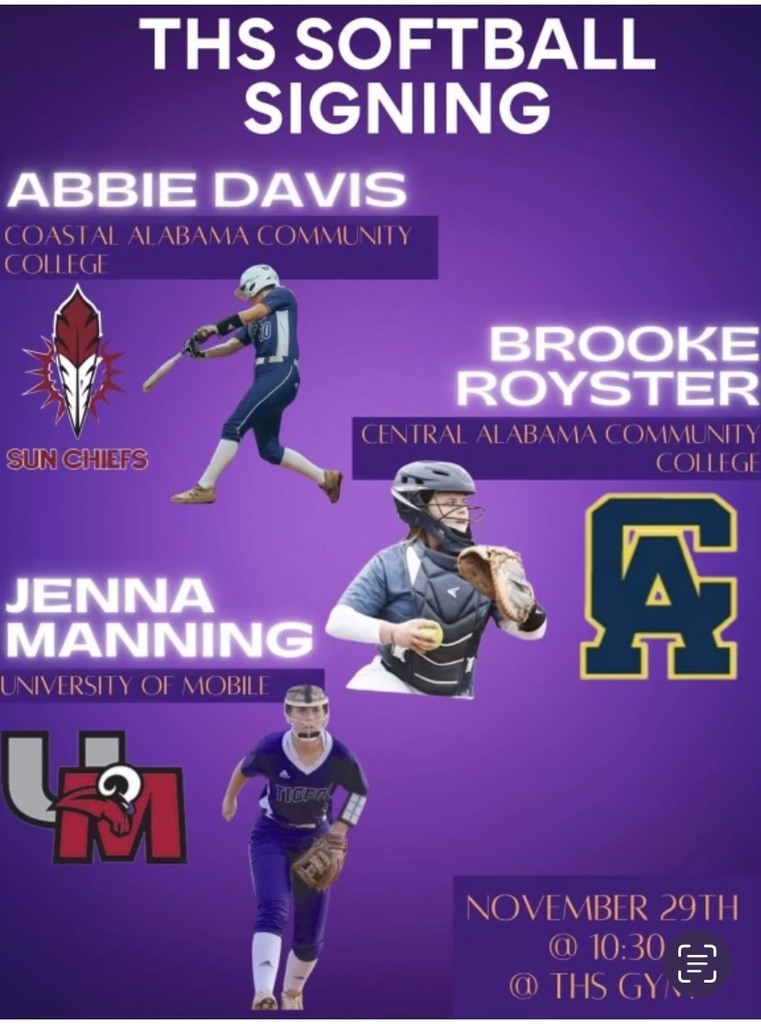 Please join us for the THS Music Concert! #TallasseePride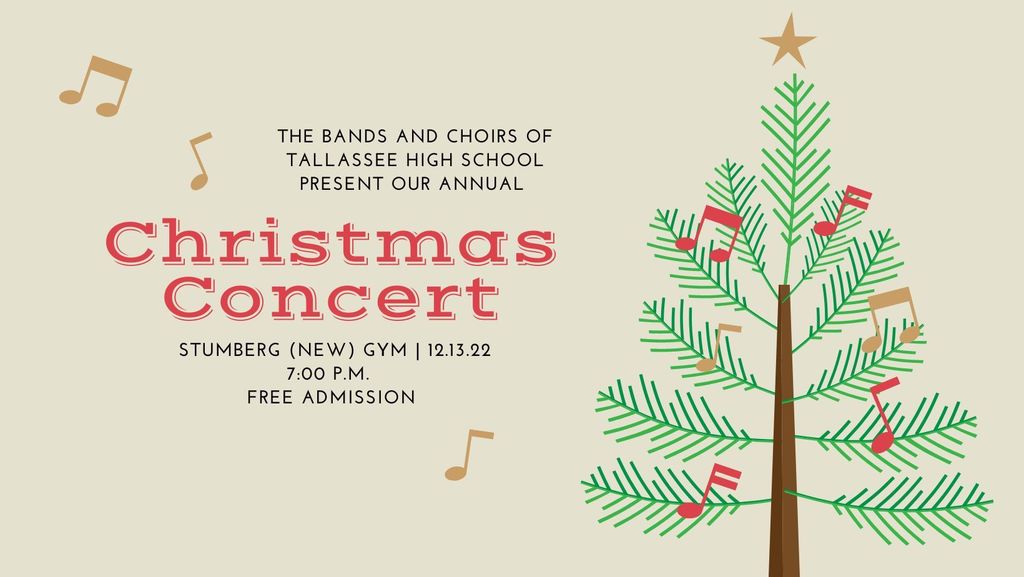 Congratulations to these THS students. They auditioned against thousands of students and have been chosen for Alabama All-State Choir! #TallasseePride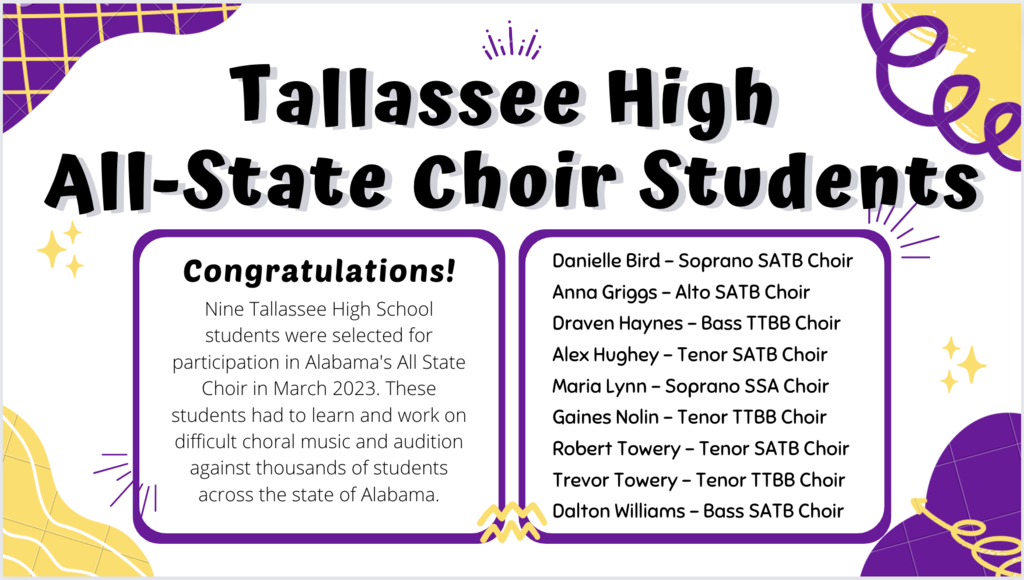 Congratulations to Mrs. Debbie Rogers and Coach John Mask! These two amazing educators have been chosen by the THS staff as the Most Valuable Employees for September and October 2022. We are so grateful for the work you do! Thank you for your dedication to the students and staff of THS! #TallasseePride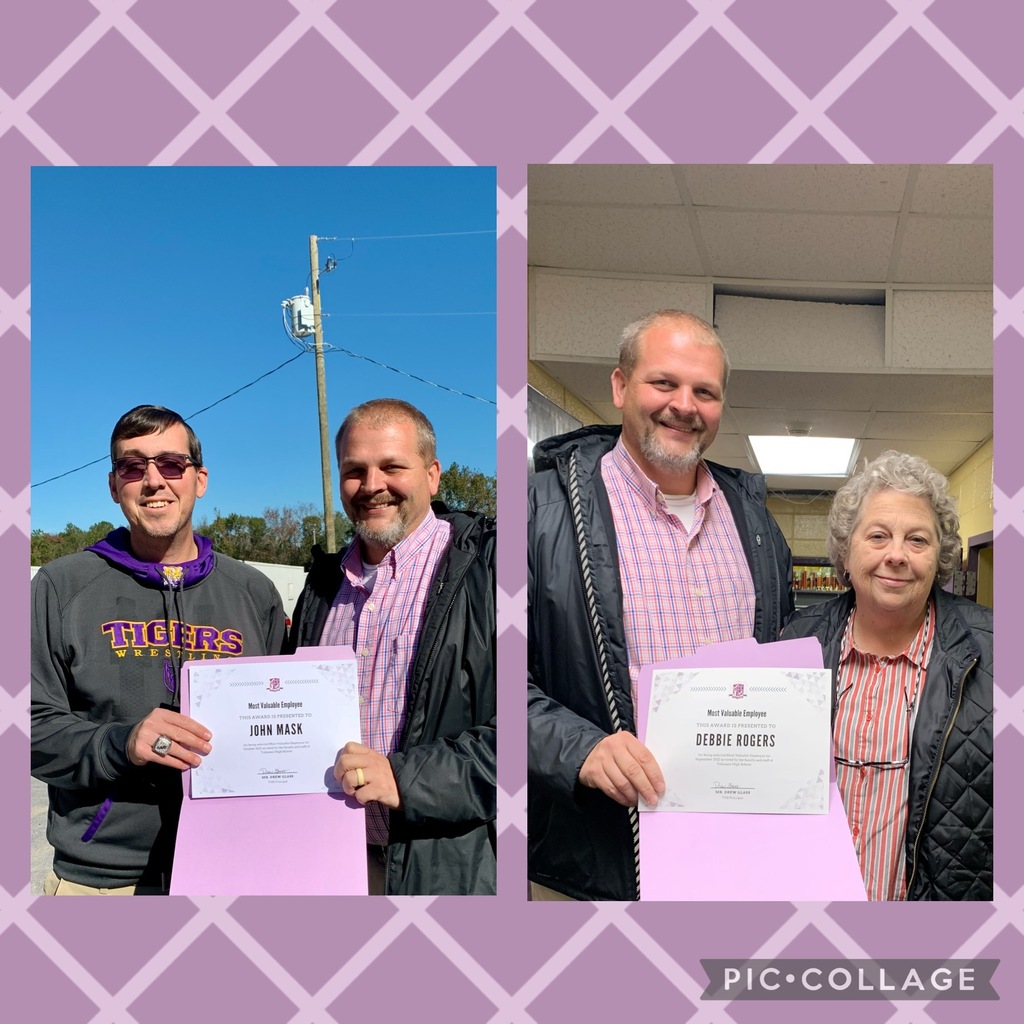 Event tonight!! THS Counselors and TCS Career Coach will be helping with FAFSA and scholarship applications tonight at the CTC from 3-6 pm. #TallasseePride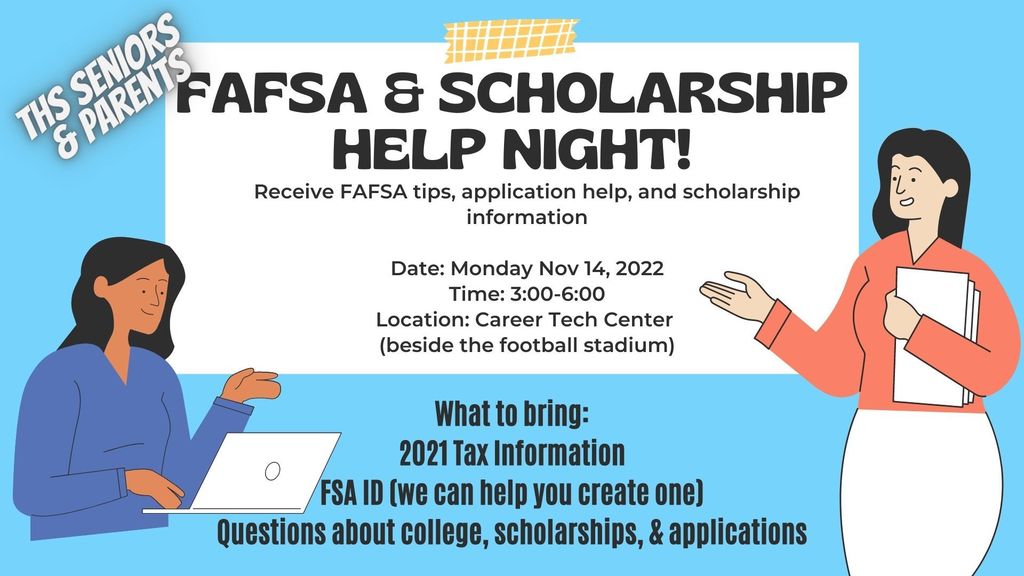 THS Class of 2023!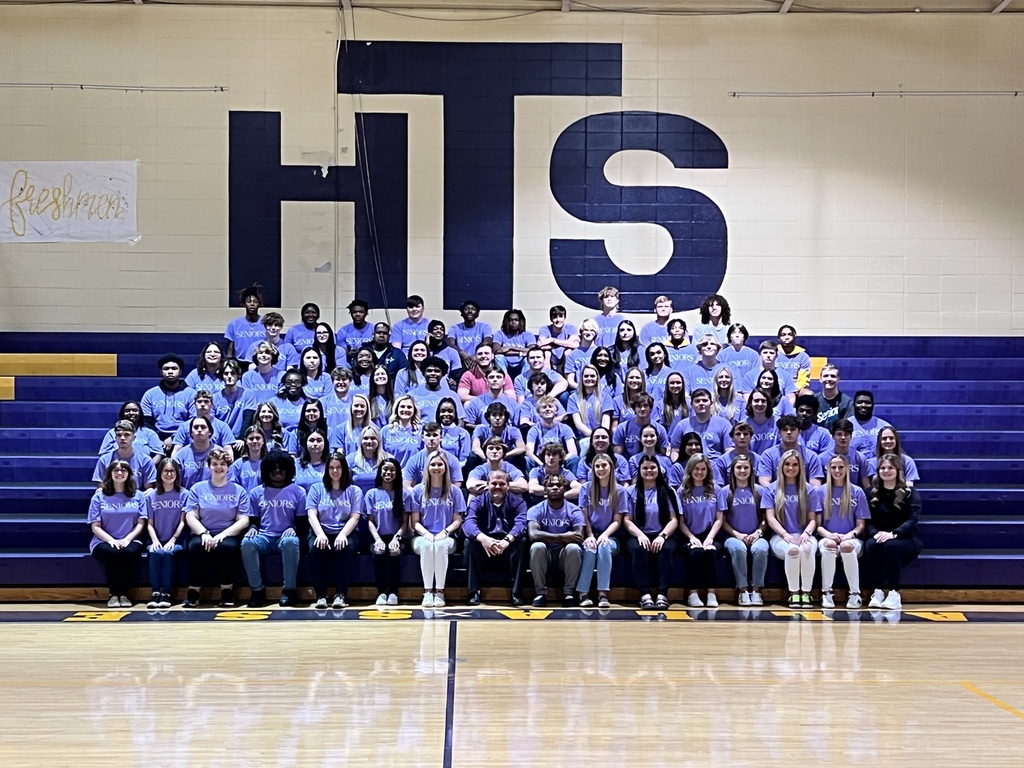 THS Food Drive info!

THS Historical Books will be on sale this Friday at the THS football game! #TallasseePride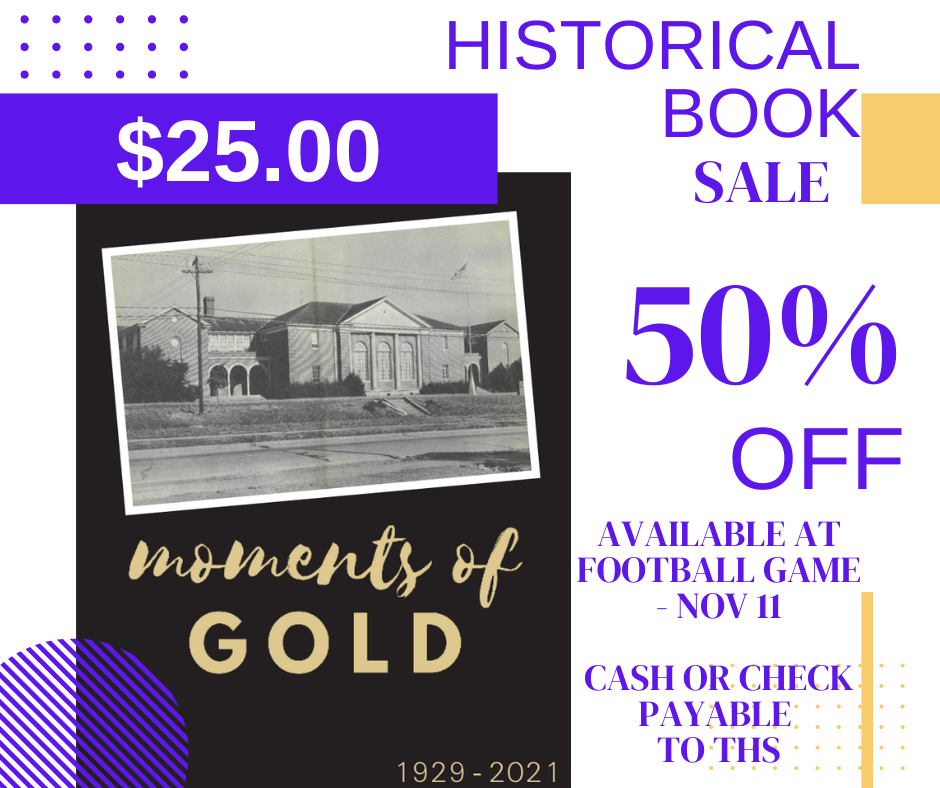 THS Parents, all students will receive Progress Reports during Acceleration tomorrow (Wednesday). Please sign & return to their Acceleration teacher on Thursday. PowerSchool is having an issue with attendance, and it could show on the student's Progress Report (this issue is with PowerSchool & not TCS). You can see your student's grades & attendance in PowerSchool, but please reach out to THS if you have any questions. Thank you!

THS will offer a night to help with FAFSA applications and scholarships! Mr. Phillip Nelson (career coach), Mrs. Jackson (THS counselor), and Mrs. C Davis (THS counselor) will provide help and answer any questions for THS seniors and parents. Info attached! #TallasseePride

Blood Drive at THS this Thursday! #TallasseePride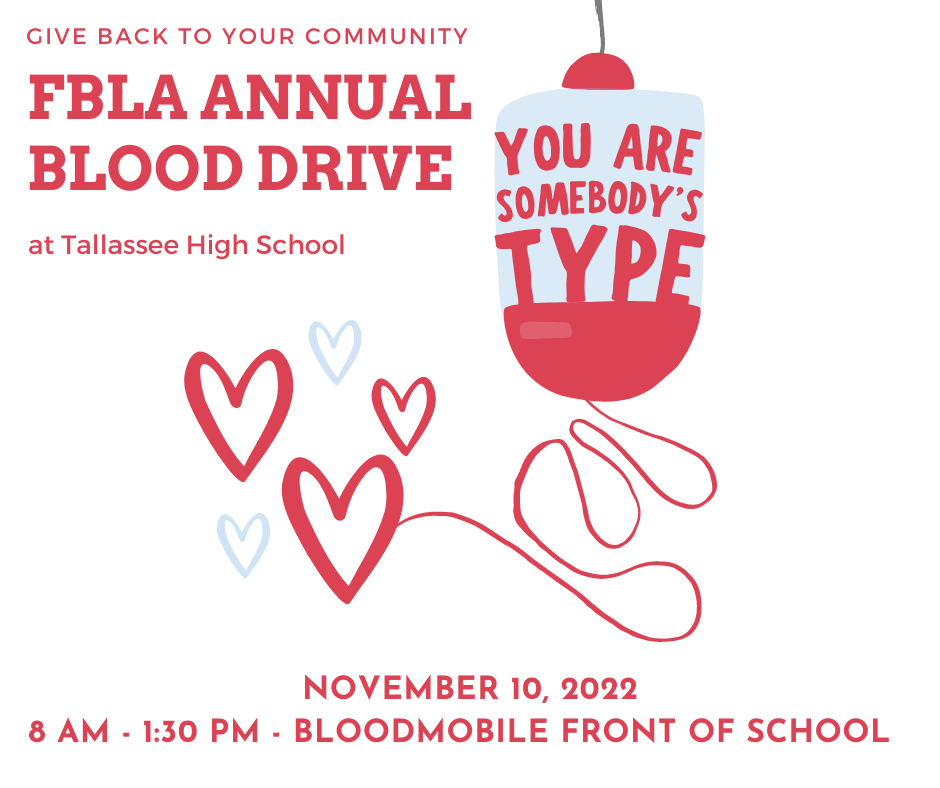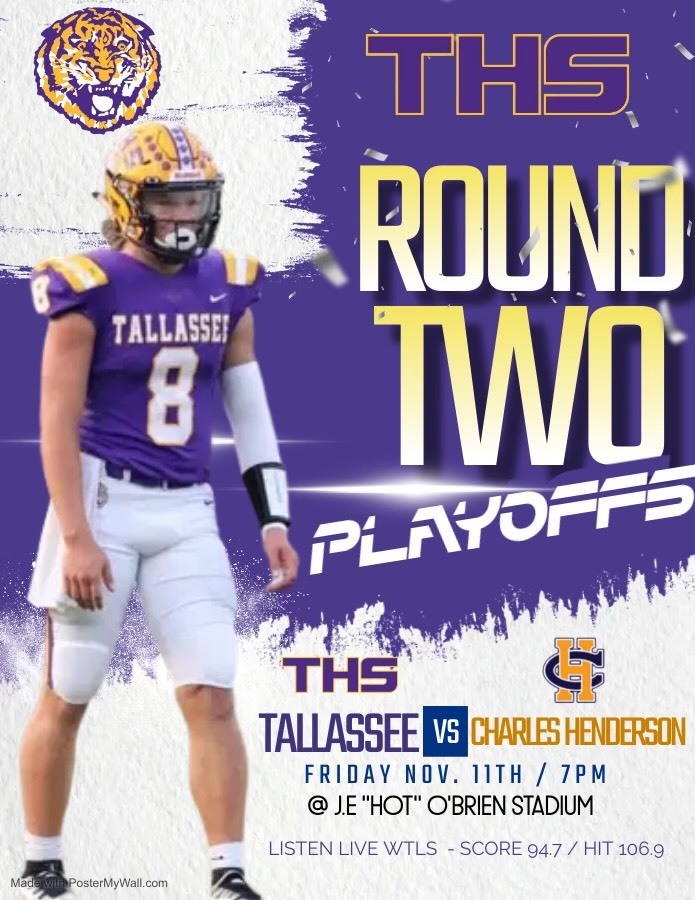 THS Spirit Day for Friday 11/4/22... Go Tigers! Come out to support the Tigers in Selma this Friday night! #TallasseePride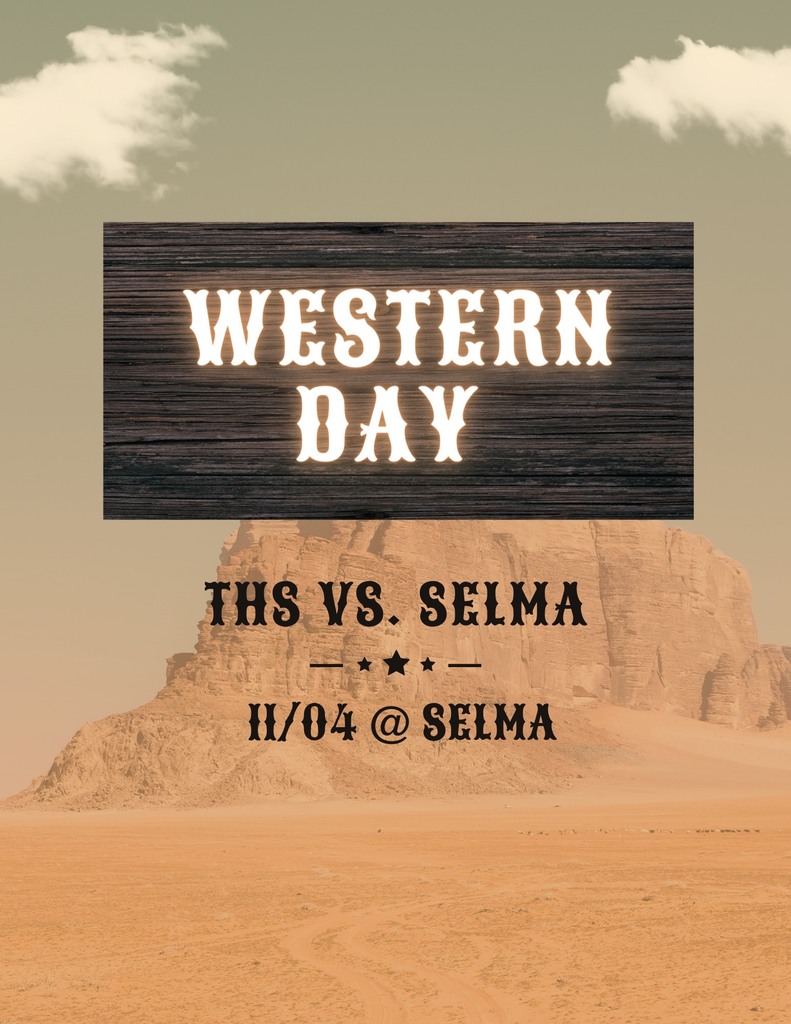 Tallassee School Store 2022 is now open! There is spiritwear available for family and friends. Check out the shop details below. OUR SHOP DETAILS - Shop Now:
https://bsnteamsports.com/shop/FpJn2pSaFs
- Store Open From: October 26 - November 18, 2022

THS Student Spirit Bus to Selma!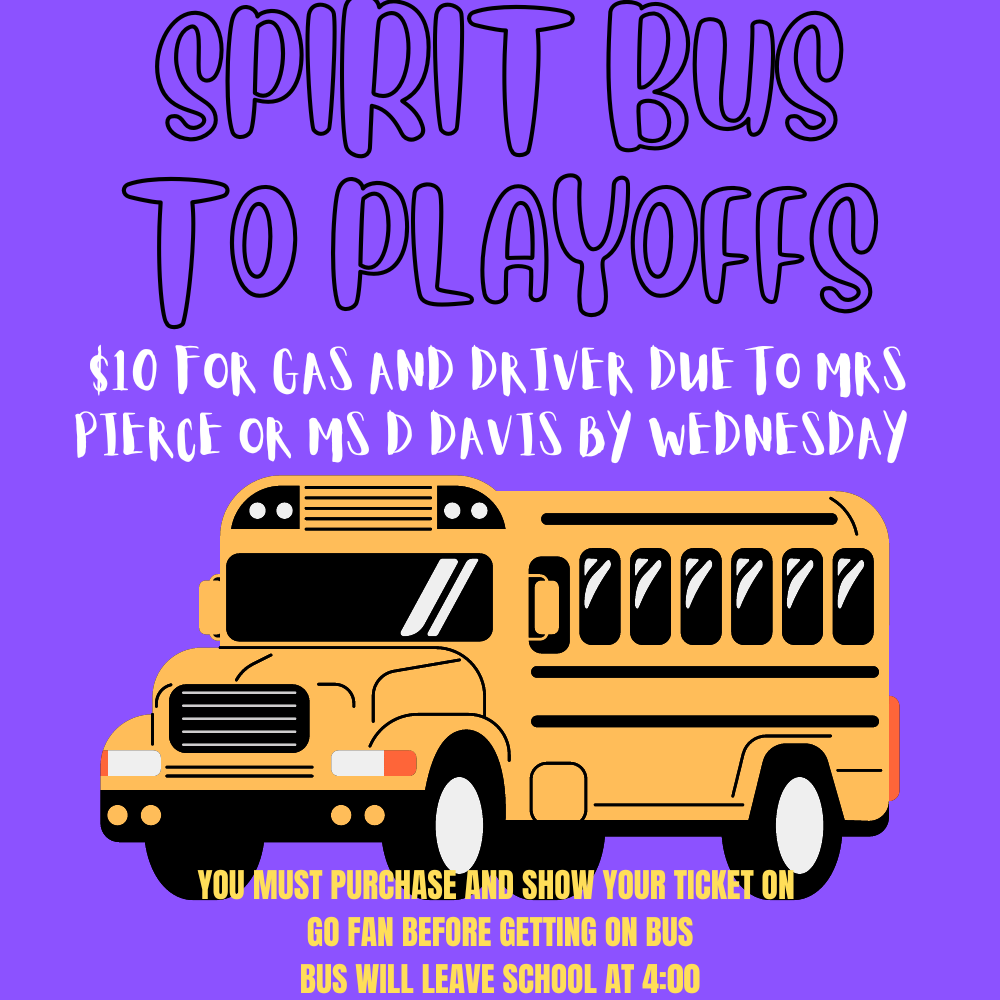 THS - FBLA Blood Drive info... thank you to all involved! #TallasseePride