All after school activities are cancelled today Wednesday, October 10, 2018 as a precaution because of the weather.
Download our new school app on the App Store or Google Play. Just search for "Tallassee City Schools".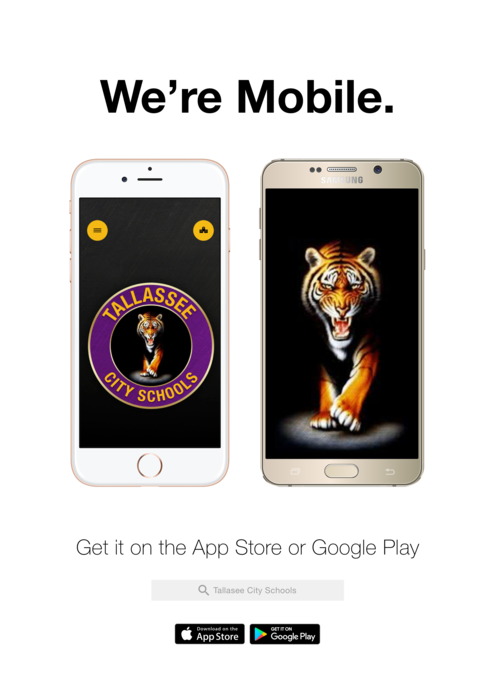 September 2018 Breakfast & Lunch Menus have been uploaded

We're off to a great start for the 2018-2019 school year!