SMS prepares for ACAP Testing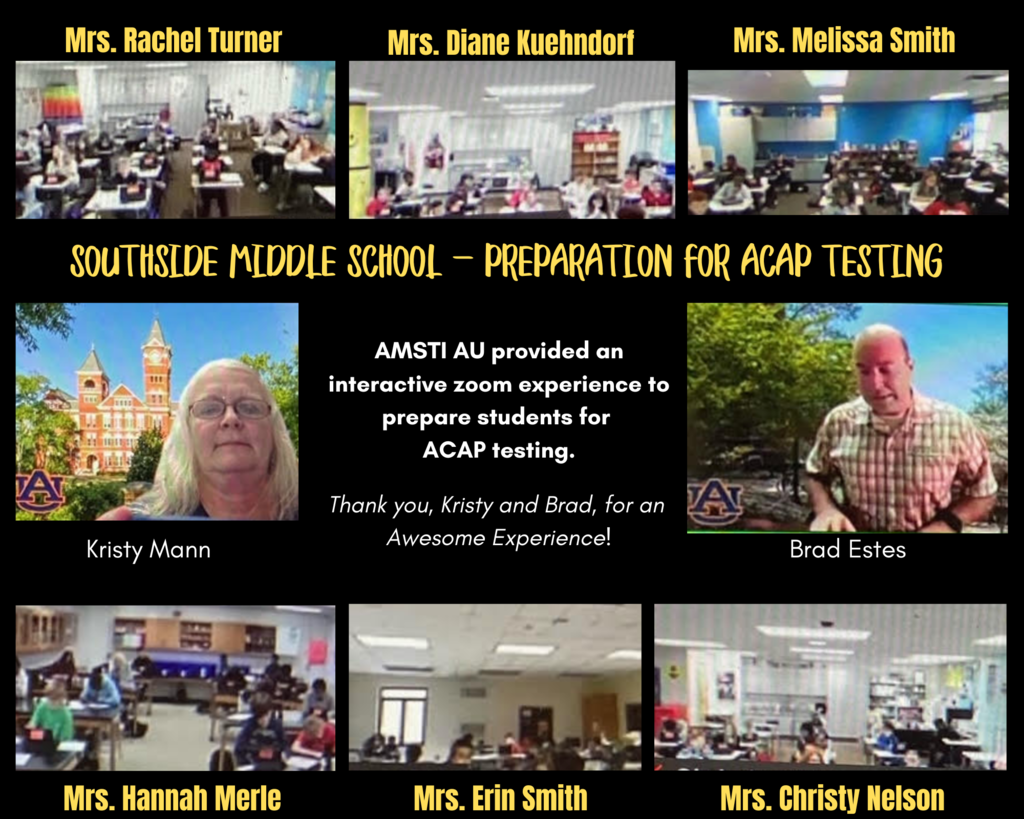 Due to the possibility of severe weather in the morning, we will delay our school opening until 10am tomorrow. Look for more information from your schools via School Status. Stay safe this evening…
Congratulations to the Pride of Tallassee 23-24 Color Guard and Drum Major!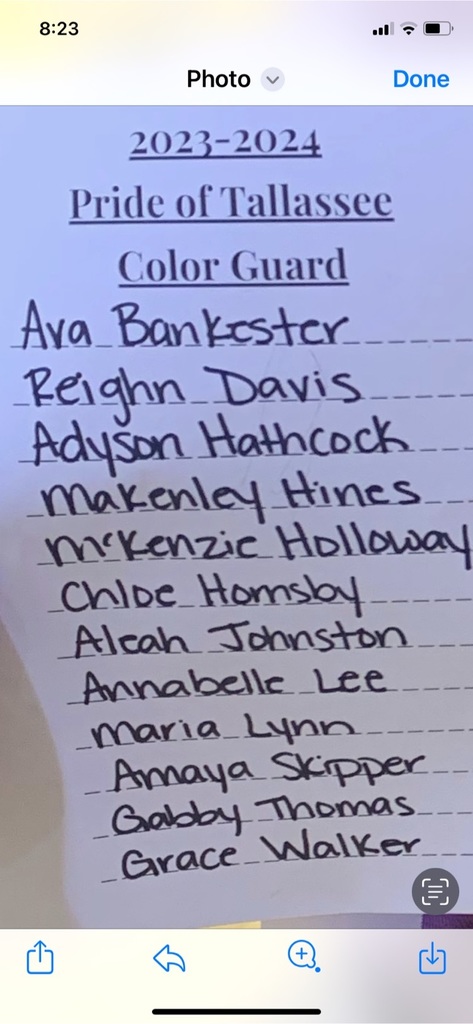 Due to severe weather concerns for in the morning, THS will have a virtual learning day (3/3/2023). SMS and TES will have a normal school day. All after school activities will continue as planned.
The Tallassee varsity baseball and softball teams won this evening against Reeltown. The boys won 8-4 and are swinging the bat well. The Lady Tigers blasted the Rebels off the field in a 15-0 hitting display. The JV baseball team tied 3-3. Congrats to the Tigers for a great evening of play on the diamonds!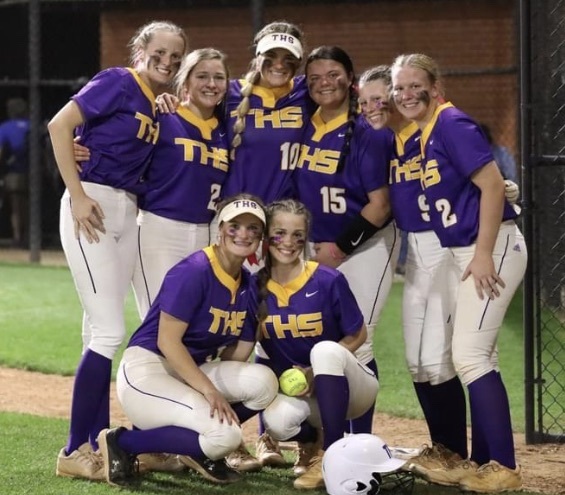 Parents, Due to bridge work, SMS car rider pick up will be altered. E.B. Payne may not be accessed from the bridge during afternoon hours. Please see the attached traffic pattern maps.
TCS welcomes Mrs. Brittany Spencer as the next Principal of Southside Middle School!
TCS has been notified by TPD that the issue has been resolved. TCS is returning to "all clear" status.
Tallassee Anglers placed 1st in the Smallmouth Division on Lake Jordan in ASABFA Tournament Individual results Senior Division Michael Markham and Carter Davidson placed 3rd Eli McCraney and Grant McCraney placed 13th Junior Division Grayson Cole and RJ Easterwood placed 3rd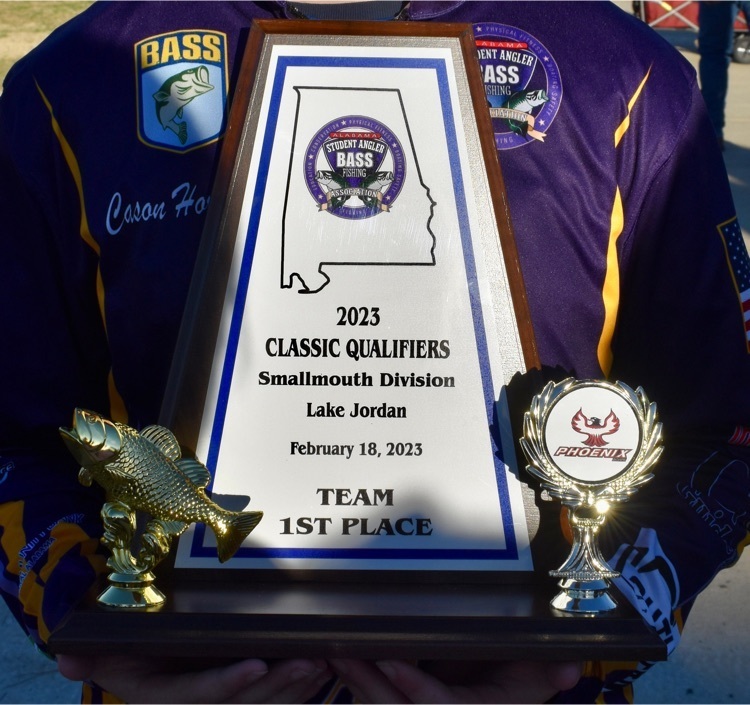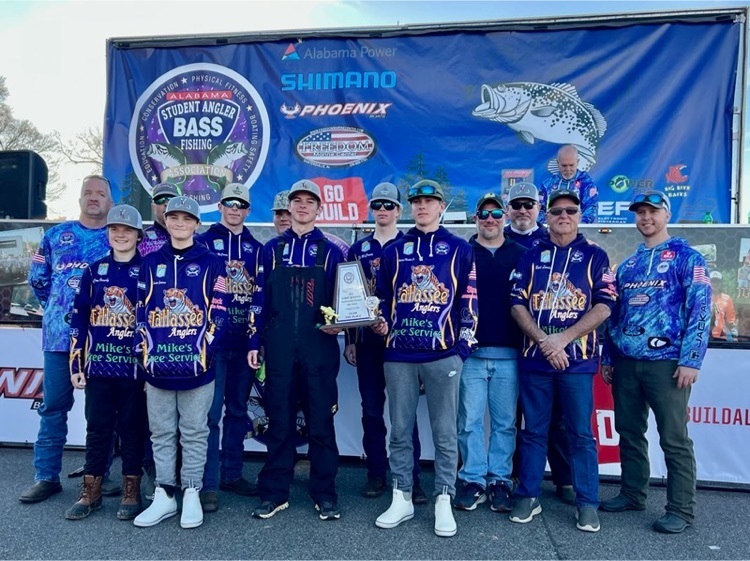 Family Engagement Night is going to be March 6th at Southside Middle School from 5:30-7:30pm. Come join us for prizes, info, and give-aways!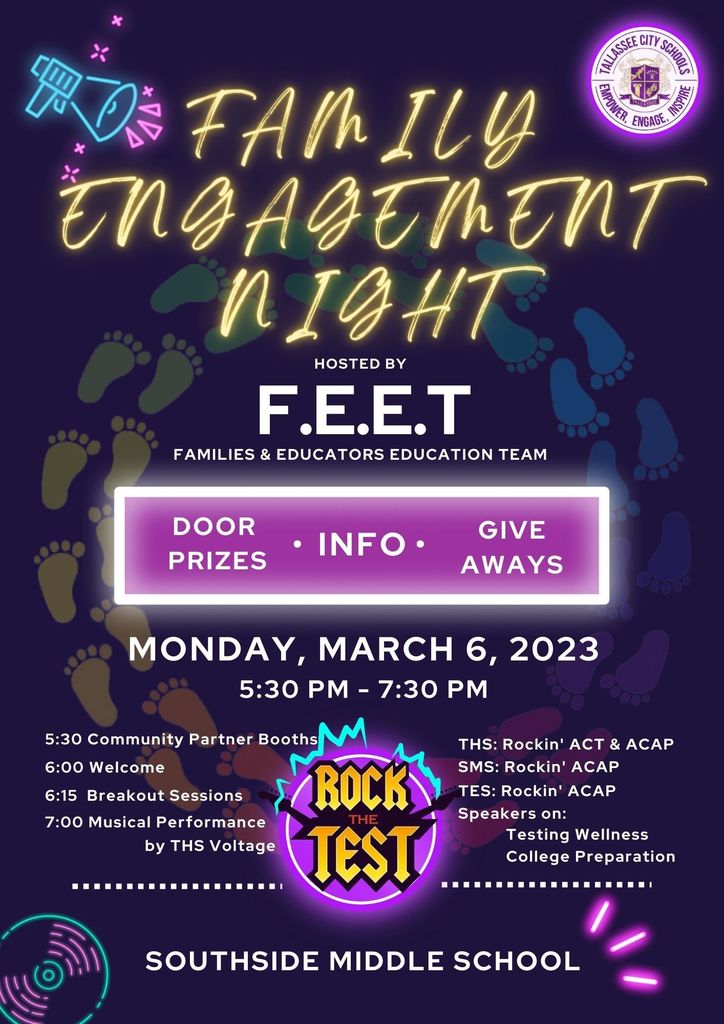 Reminder to parents: No School tomorrow or Monday! Have a great long weekend!
From ALDOT: Benjamin Fitzpatrick bridge paint and rehab project gets underway MONTGOMERY, Ala. – The Alabama Department of Transportation painting and rehabilitation project on the Benjamin Fitzpatrick Bridge in Tallassee is moving forward. The contractor began placing signs and message boards approaching the bridge this week. Work is expected to begin Wednesday, March 1, with the contractor placing the containment structure on the side and under the bridge. The enclosure will be in place to catch, collect, and remove all residue while prepping and painting the bridge. In addition to painting, the bridge will undergo maintenance designed to extend the life of the bridge, including applying a layer of sealant to the concrete bridge deck. Other work will include new fence, removing and repairing areas of concrete, and performing minor repairs to steel, expansion joints and bearings. Lane closures will not be permitted Monday through Friday 6-8 a.m. or 3:30-5:30 p.m. Lane closures are necessary for the safety of the people and the use of equipment needed to complete the project. Traffic will be directed utilizing temporary traffic signals with the possibility of flagmen. Motorists are advised to plan accordingly for delays from lane closures and to be mindful of equipment and people working in the work zone. ALDOT awarded the project to Omega Coatings and Construction, LLC, out of Tarpon Springs, Fla., who had the lowest bid that met project requirements, at a cost of approximately $3.5 million. The project in its entirety is expected to last approximately 16 months. All work is weather dependent and delays in schedule are possible.
All after school activities for Feb. 16, including TES after school programs, have been canceled.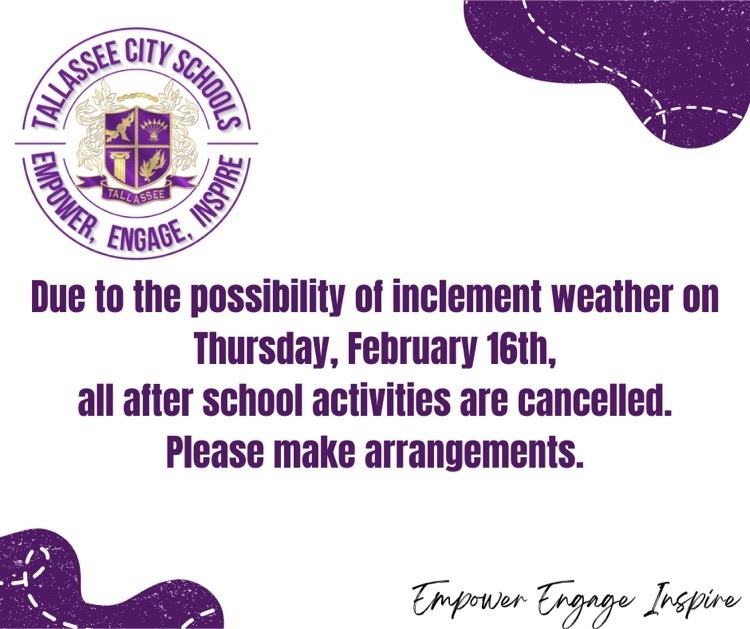 Updated timeline for tomorrow's weather. We will still have a normal day of school. Have a great evening!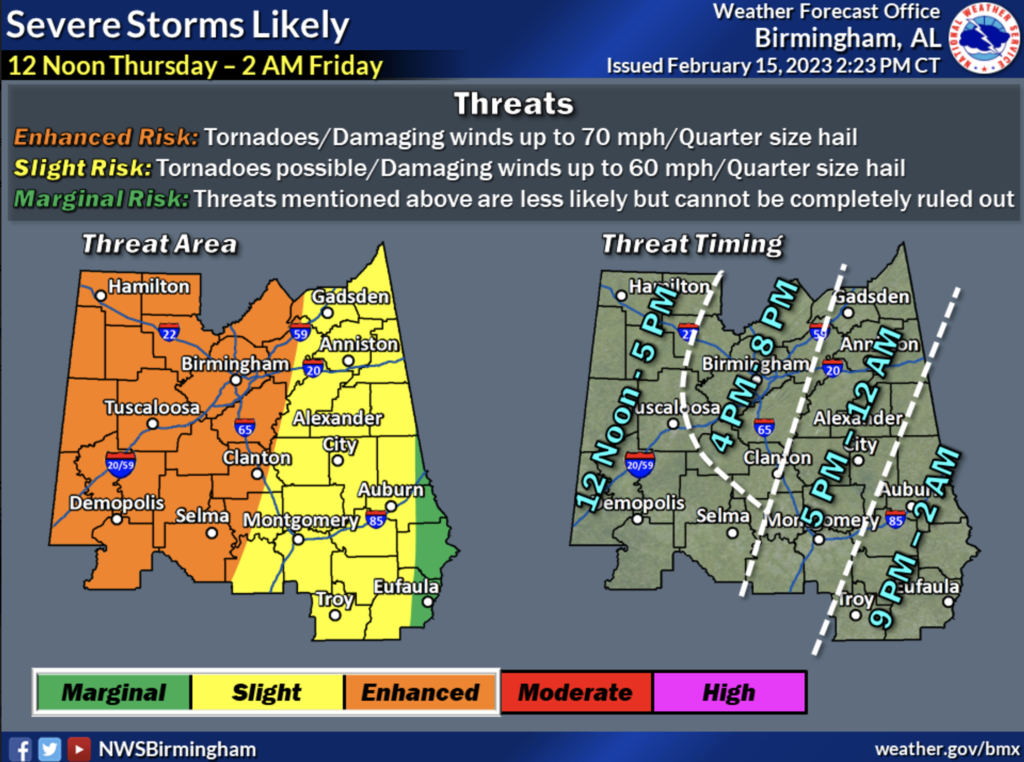 Cajun Po'Boy Sandwich, featuring Alaska Pollock, coming to the lunch menu February 21st!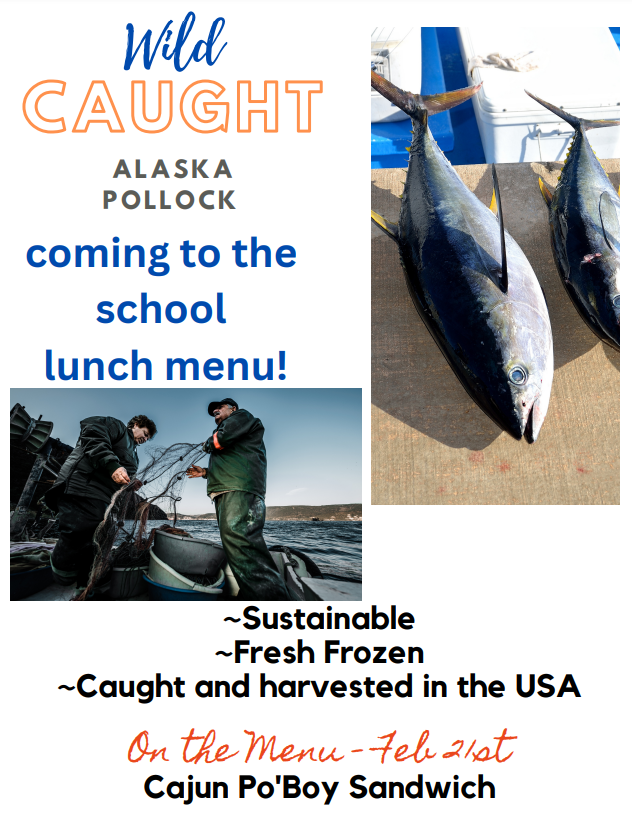 Wrestling Team State Bound!!! Tallassee City Schools and its coaching staff would like to express how proud we are of each wrestler representing our school district. "We have such a strong team of unselfish, and dedicated young men who work hard every day to represent Tallassee High School and this program well", noted Coach John Mask. "Qualifying ELEVEN wrestlers for the State Tournament does not happen often. This year's team has improved with every match. We are so very proud of each wrestler and excited about going to Huntsville and competing this weekend." Congratulations and Good Luck team! The following wrestlers will be representing Tallassee High at the AHSAA state championship: Rutland Phillips, Mason Nelson, Avery Brantley, Land Bell, Ethan Jones, Christian McCary, Tra'Mel McCoy, Joseph Hooks, Caden Griffith, Nolan Addeo, and Corbin Grover
STATE BOUND!!!!! The THS Scholars' Bowl has qualified for the state contest! The State Tournament will be held on the Shelby campus of Jefferson State Community College on Friday, April 14. Members include: Nolan Addeo, Trey Bosch, Ivy Davis, Madison Hughes, Quynh Nguyen, Jacob Sharpe, and Gracie Wallace. Their sponsor is Ms. Manning.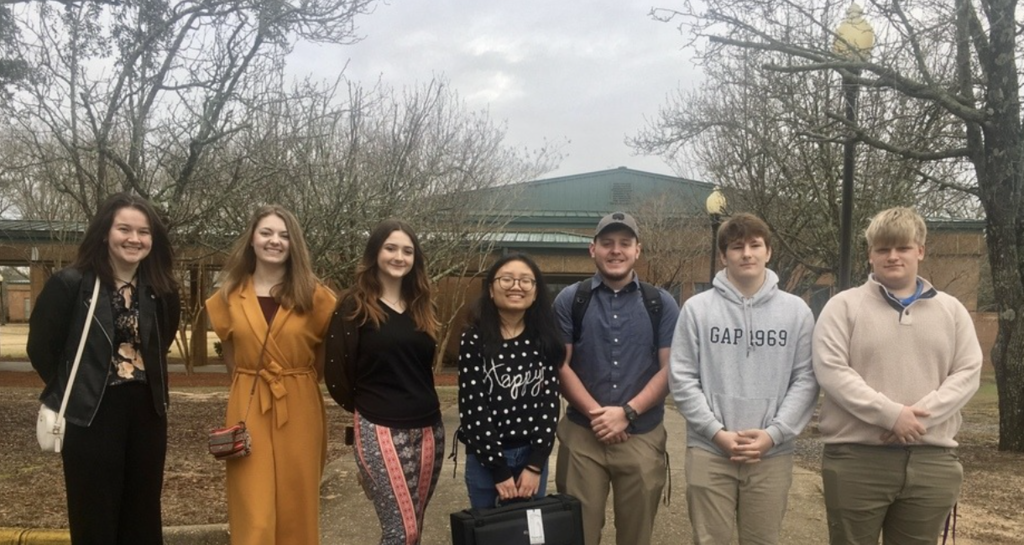 Weather Update for Feb 16th… Parents, based on the updated graphic from the Elmore County EMA, we will have a normal school day tomorrow. They have increased the threat level for our area in the evening hours. Please prepare for this event. All the best.....
Congratulations to the 23-24 THS Dance Team!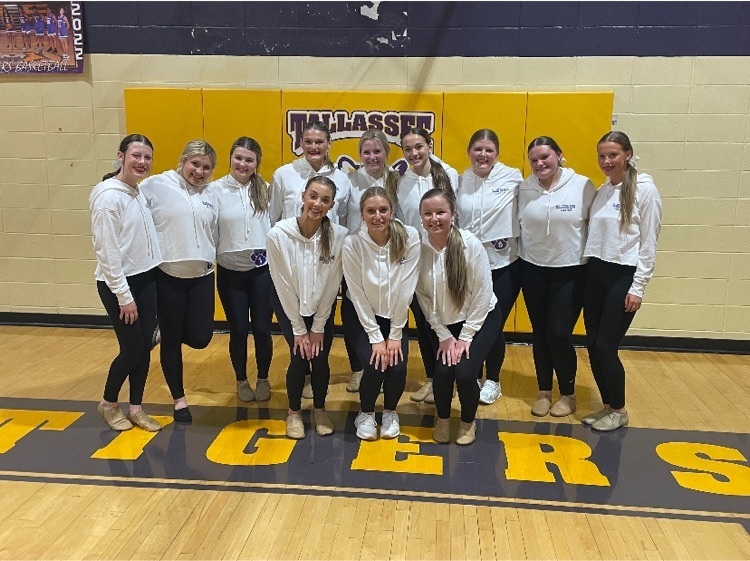 Tallassee City Schools will celebrate National Pizza Day tomorrow, February 9th.