Dance team info…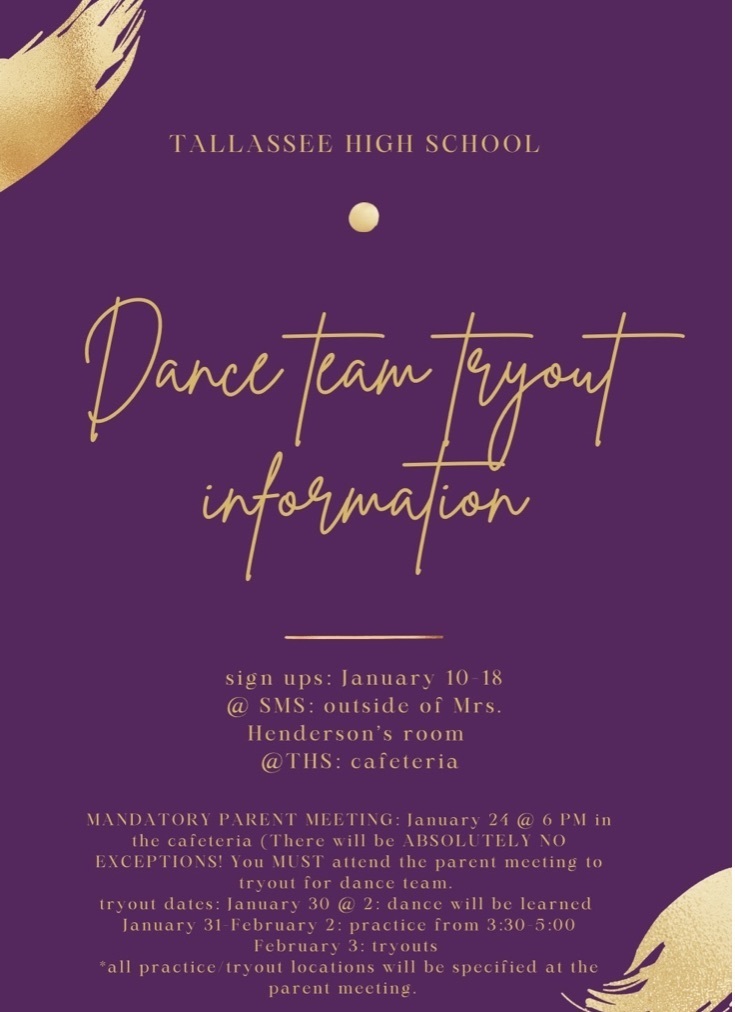 If your child has tested positive for COVID or has been exposed, please contact your school nurse as soon as possible. We need to have an accurate COVID count and ensure that all student's are receiving class work. You may also send an email:
Beth.Nelson@tcschools.com
Include: Covid status (+ or exposed), students name, and grade in the email. Thank you
Update: The Tallassee City Schools Board of Education meeting, scheduled for Jan. 18th, has been moved to Jan. 25th at 6pm.
Update: : Curbside meal pick up will be held at TES and SMS ONLY on Tuesday, Jan 18 from 11:30 am to 12:30 pm. We will provide meals for both Tuesday and Wednesday at that time.
Cheerleader Tryouts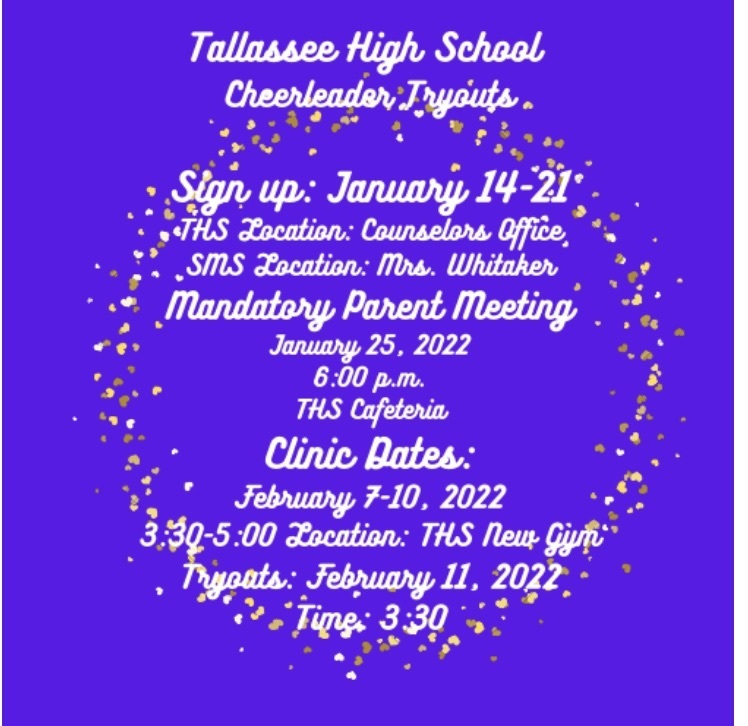 Dear parents, We've had a good start to 2022. You'll see in the graphic that we've experienced a 1.57% positivity rate for the week. We'll stay the course. I do encourage masking, though it is currently at the parent's discretion. Have a great weekend:)
SMS Dance Team Tryouts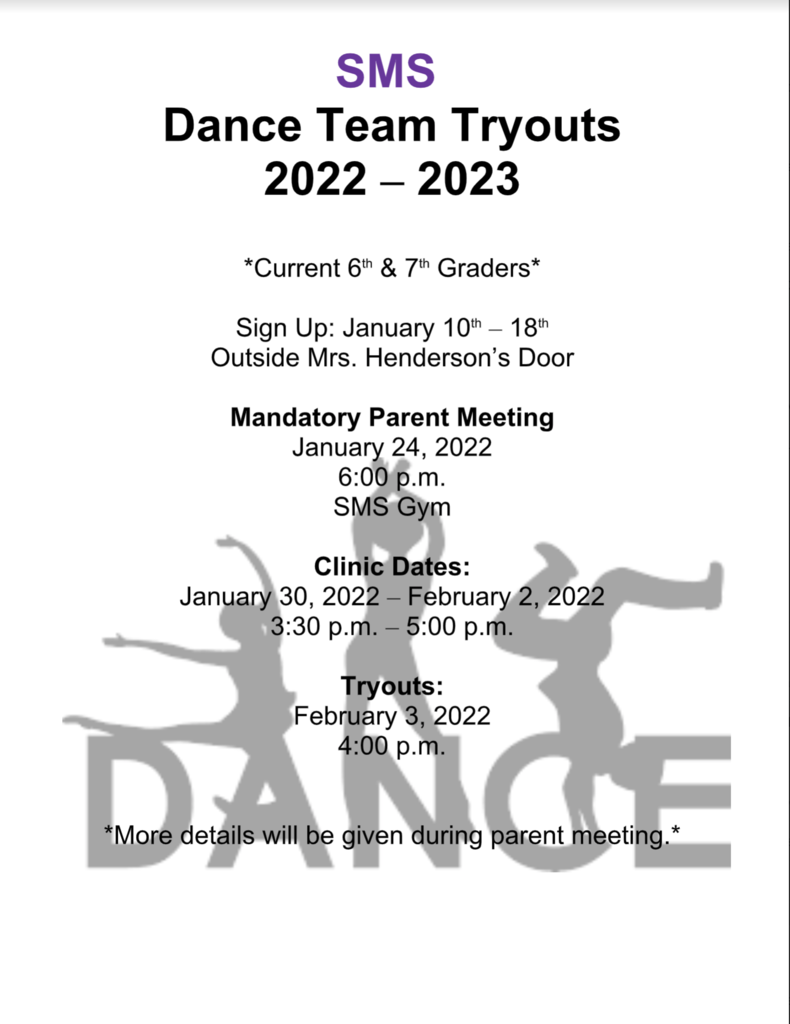 Dance team tryouts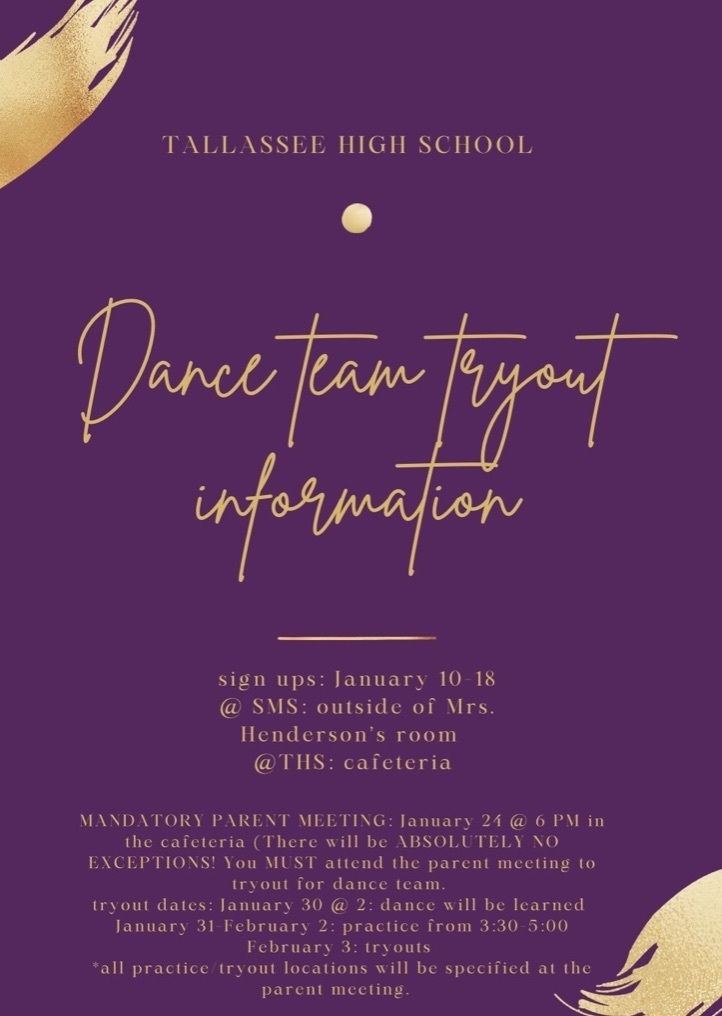 Parents, ADPH and ALSDE have adopted new Covid isolation protocols. Please see the attached matrix for making Covid isolation decisions. TCS will begin utilizing this new decision matrix today.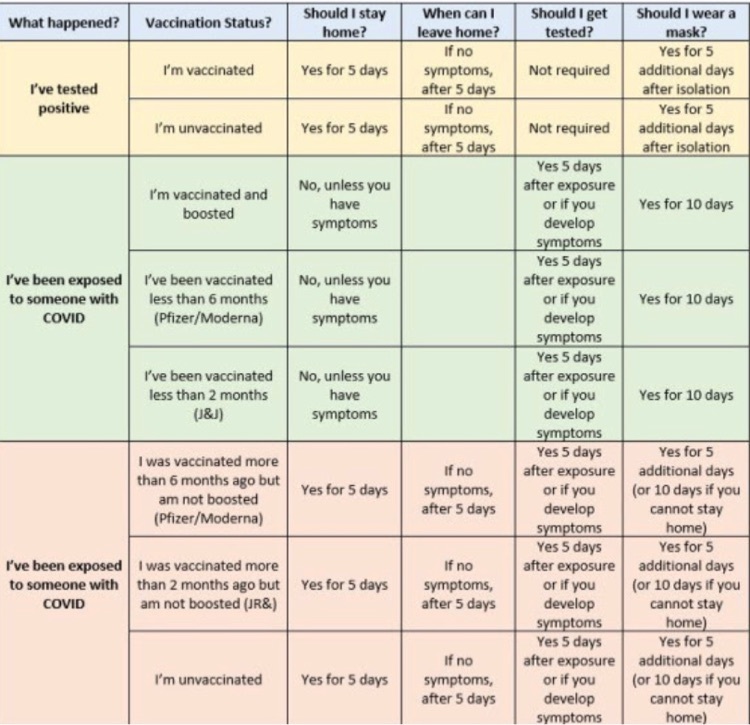 This is a reminder that masks are recommended though not required for students at this time. The TCS administration will monitor case counts daily and make adjustments accordingly. If your student is showing signs of sickness, or there is an active case of Covid (or you are awaiting testing) in your home, please Do Not send your child to school. Contact your school and they will coordinate school work for your student.
Basketball game added.
The THS soccer team roster will be posted Jan. 3rd outside of the new gym.
Dear parents, Due to a state of heightened awareness tomorrow in our district related to the Information we received regarding the TikTok threats, all students who elect to stay home tomorrow will be excused. We do anticipate a normal day with an early release at 12 pm; however, the TPD with the help of the mayor's office have provided extra security for our campuses tomorrow.
Dear TCS Families, TCS has become aware of a troubling post that has been shared widely this week on the social media platform TikTok. The post refers to a threat to school safety "for every school in the USA, even elementary," on Friday, December 17. The post appears to be part of a national TikTok trend and did not originate in our school district. We have heard reports from other districts that the same post is circulating in their schools. While we do not believe the threat to be credible, we are closely monitoring the situation and taking it seriously. Additionally, the district has been in contact with the Mayor's Office and the TPD regarding the post. We may have an increased police presence in our buildings on Friday as an added precaution. This situation serves as a good example of why it is important to avoid sharing posts online that refer to school safety threats. Even if they are not credible threats, they can cause a great deal of stress and anxiety for our students, families, and staff. We ask our families to monitor their children's social media activity and speak with them about proper behavior online. If you or your child become aware of any potential threat posted to social media or anywhere else, please notify a school staff member or trusted adult right away. As always, thank you for your partnership as we work to ensure a safe, secure, and positive learning environment for our students. Sincerely, Dr. Brock Nolin Superintendent Tallassee City Schools
Excellent concert performance by the SMS beginner band and the SMS 8th grade band!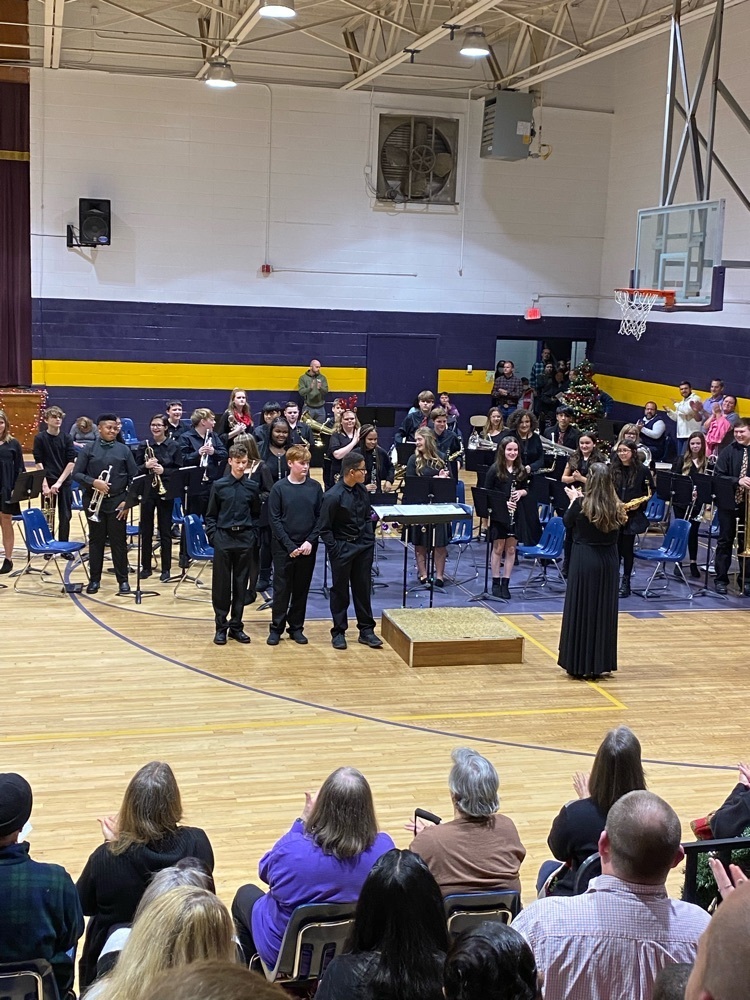 Tryouts for THS Band Drum Major, Majorette, Color Guard and all NEW Dance Line......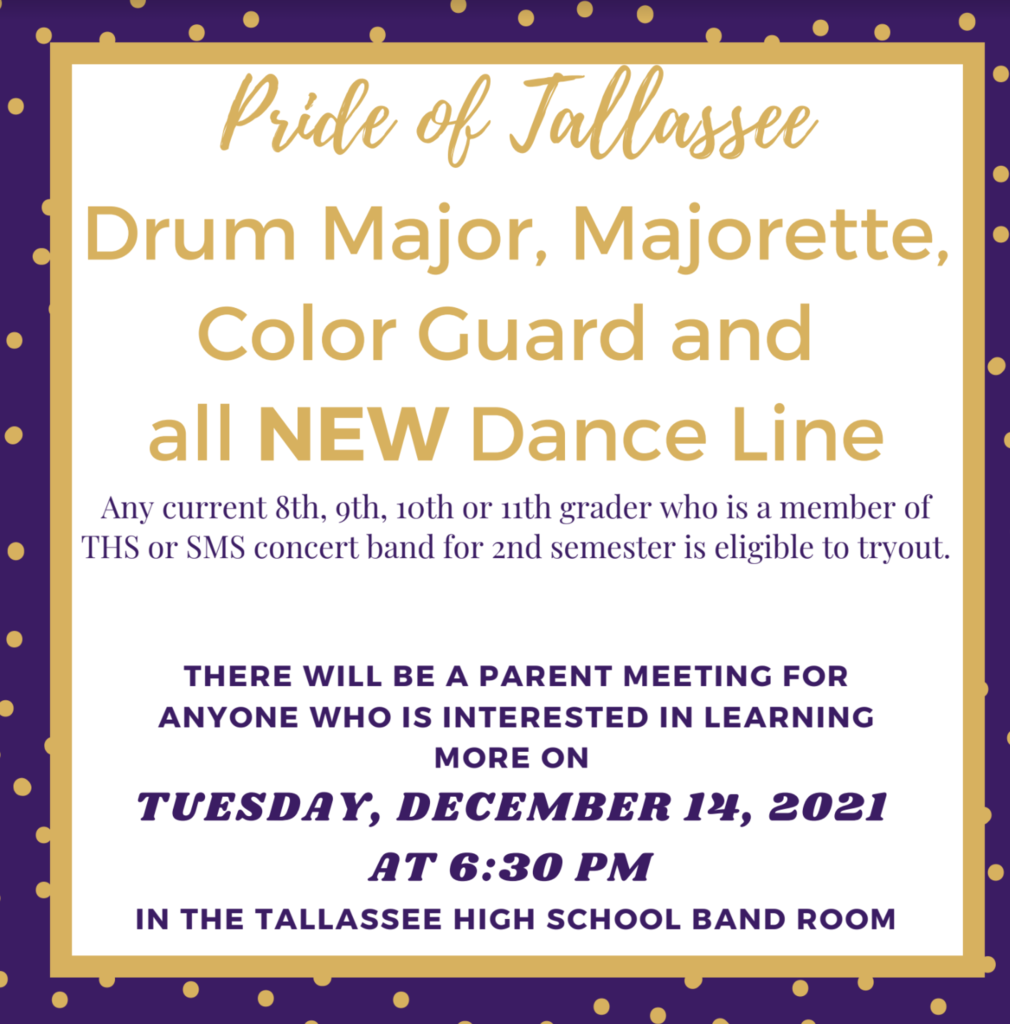 Wear your brightest neon!!! Go Tigers!!!!
Tallassee Wrestling improves to 12-0 on the season. Tallassee defeated Reeltown 72-3, Russell County 63-15, and Holtville 67-12.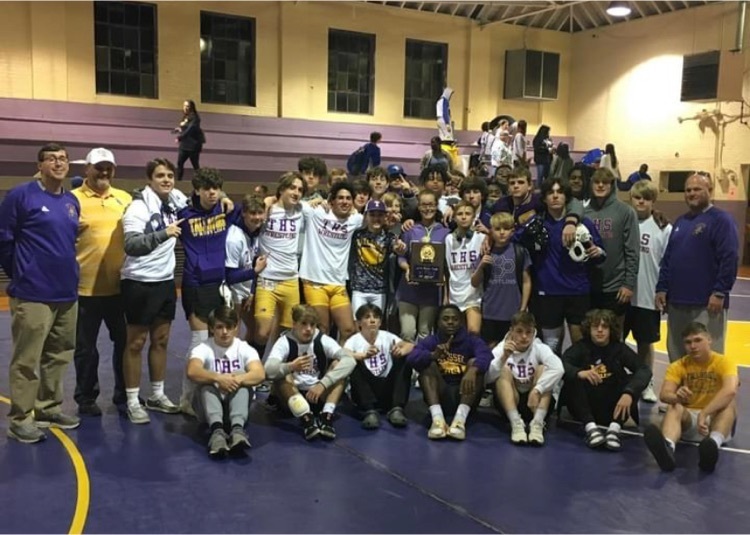 SMS Lady Tigers take down Dadeville this evening 15-10! Great game ladies!