A huge thank you to our AMAZING crew of volunteers for providing a Duty Free Lunch for our teachers at SMS today! What a great way for parents and grandparents to be involved! We appreciate you!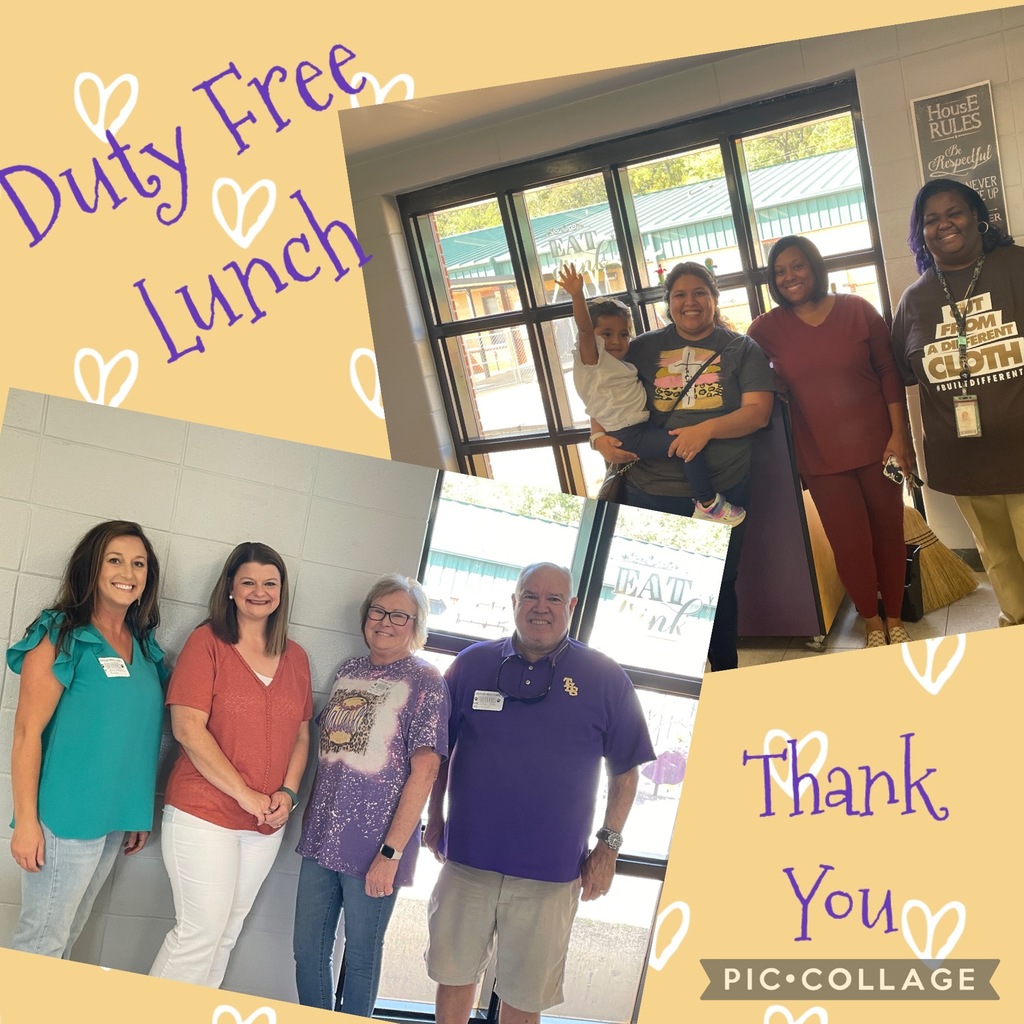 Congratulations to our SMS Scholar of the Week, Evelyn Brantley! We are so proud of your hard work and dedication to success in the classroom! Keep POPping!
Today was filed with data analysis, instructional discussions, & a few "brownie points" at SMS! I am so proud of how our teachers are joining me in digging deep to make PROGRESS OVER PERFECTION at Southside Middle School!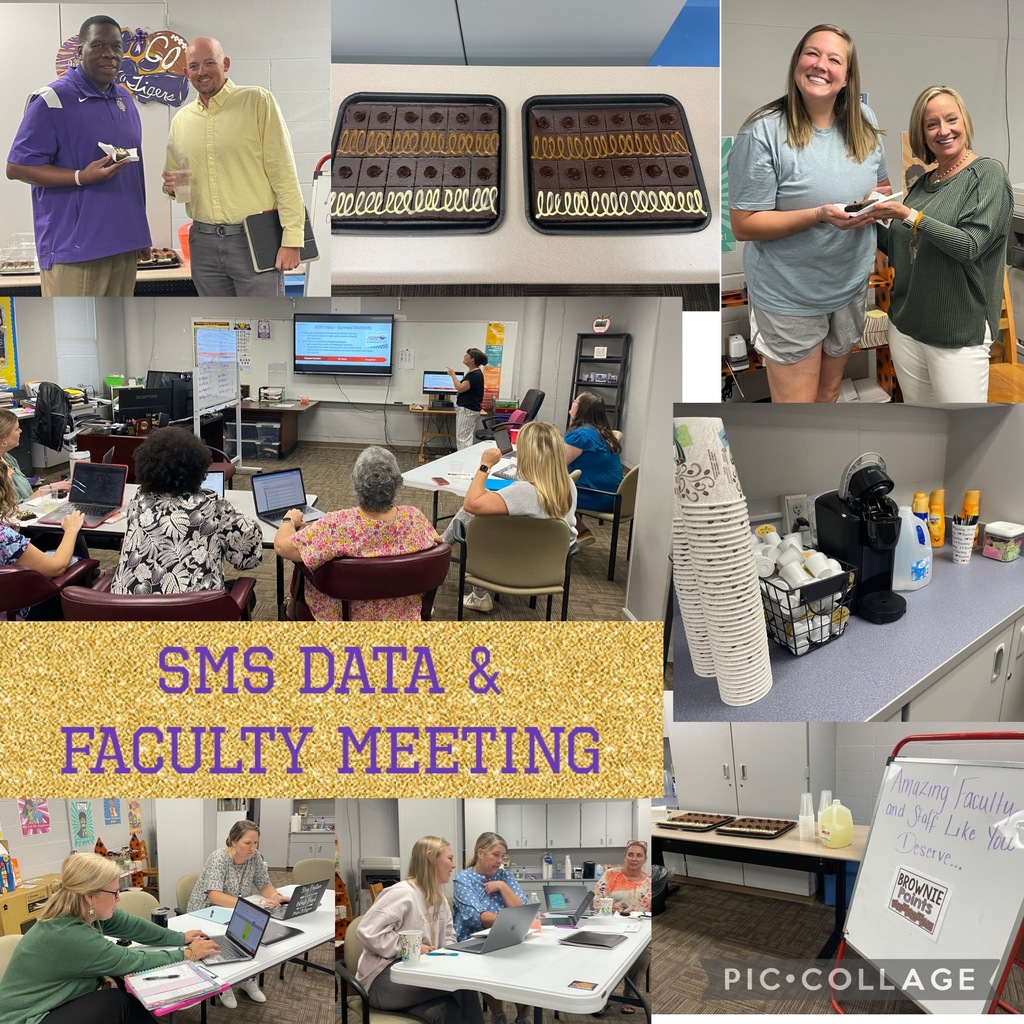 Attendance Matters! Please help share this information. Chronic absenteeism is an area our schools can make improvements, and you can help! Be aware. Be mindful. Be Here! #EveryDayCounts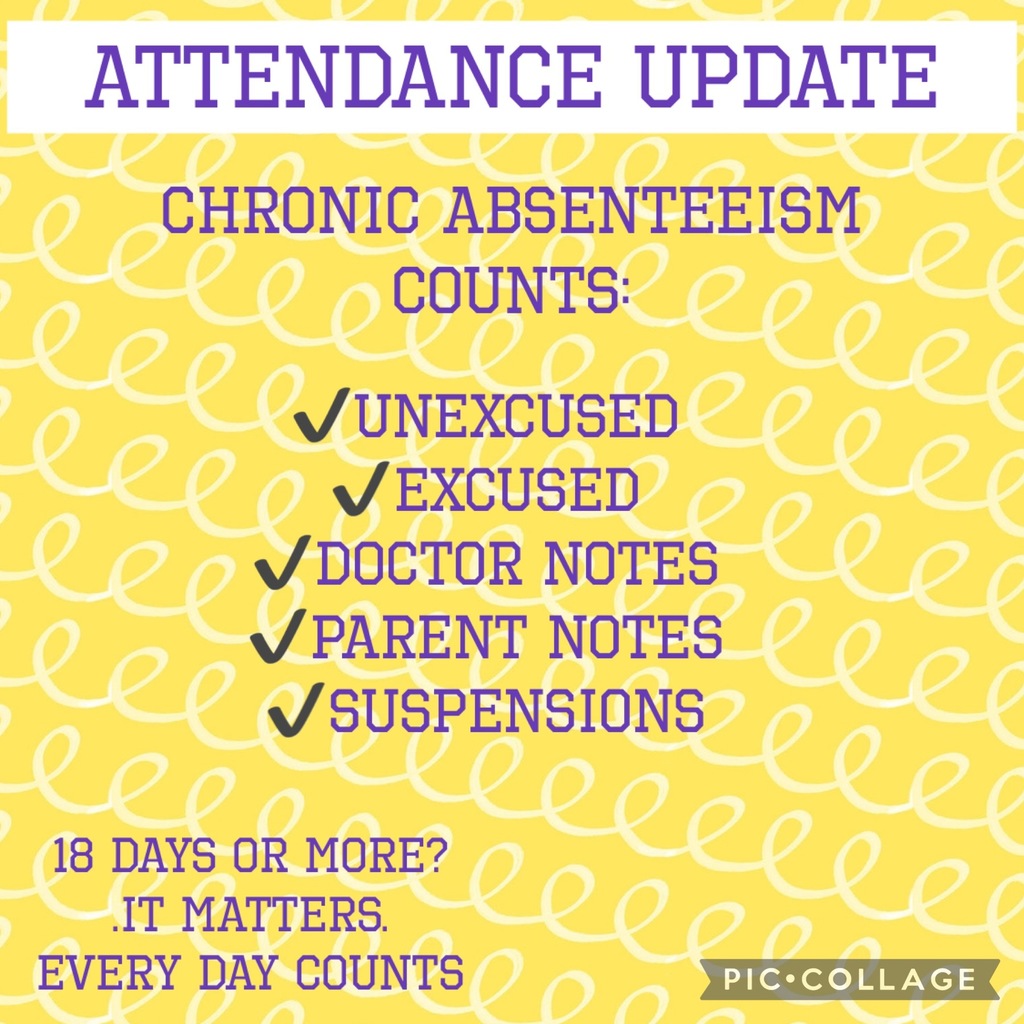 SMS would like to announce our latest POP STAR Faculty & Staff Member, Mrs. Merle! Her colleagues voted for her to receive this recognition because of her constant positive attitude and hard work to make her students ENJOY 8th Grade Science! Way to go, Mrs. Merle!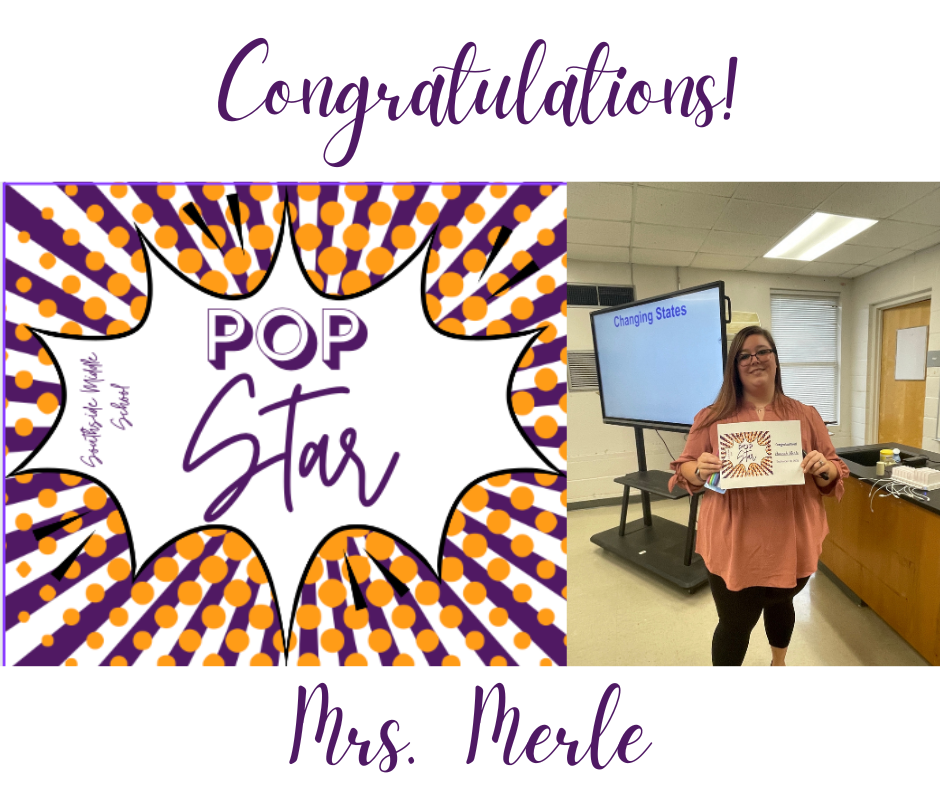 Homecoming is next week, & Southside Middle School has a series of Spirit Days planned to show our support for the Tallassee Tigers during this awesome week of tradition for our school system!
Last Call: Krispy Kreme doughnut vouchers at an awesome value to support student & teacher incentives at SMS! All money & orders are due tomorrow, 9/26/23!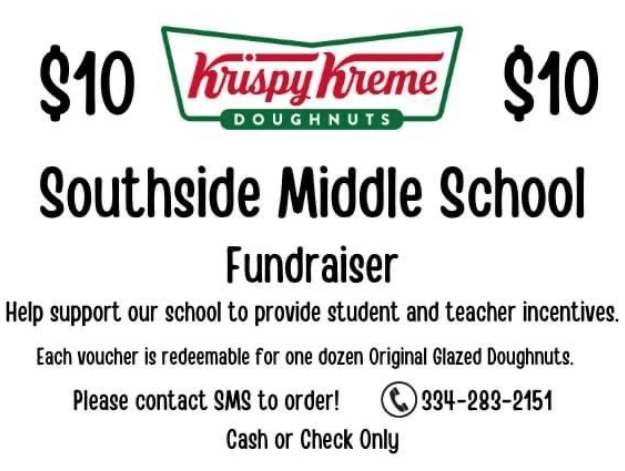 SMS would like to thank our Continuous Improvement Plan Committee for their hard work in helping to develop our ACIP! We included students on the committee for the 1st time this year! Giving them a voice in our goals & strategies has been AMAZING! Some members attended virtually.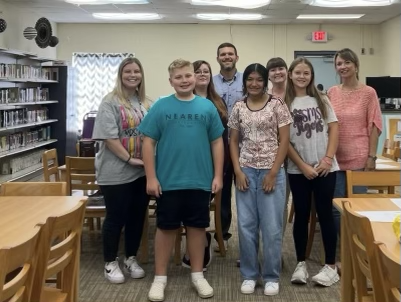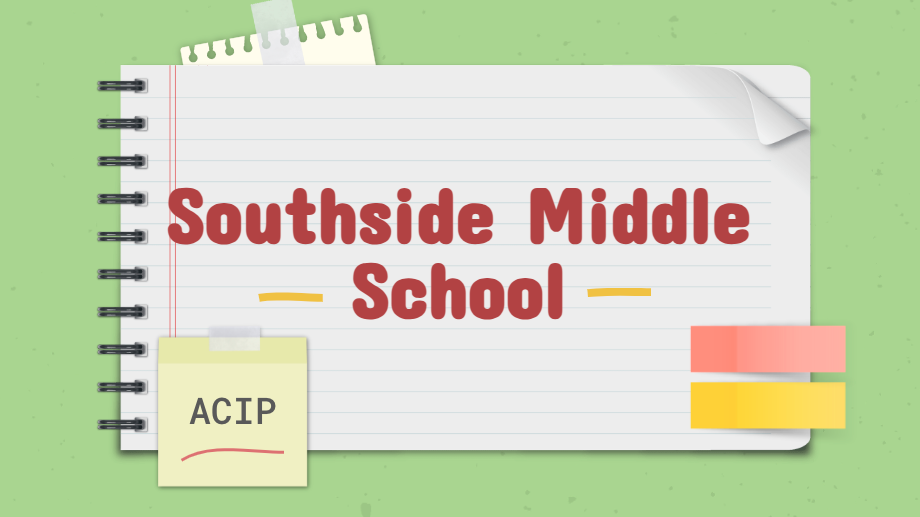 6th Grade students enjoyed an amazing field trip to Lanark Alabama Nature Center today! It was a great trip full of nature, learning, fishing, & walking in the creek! Thank you to our 6th grade teachers for planning such a great educational experience for our students!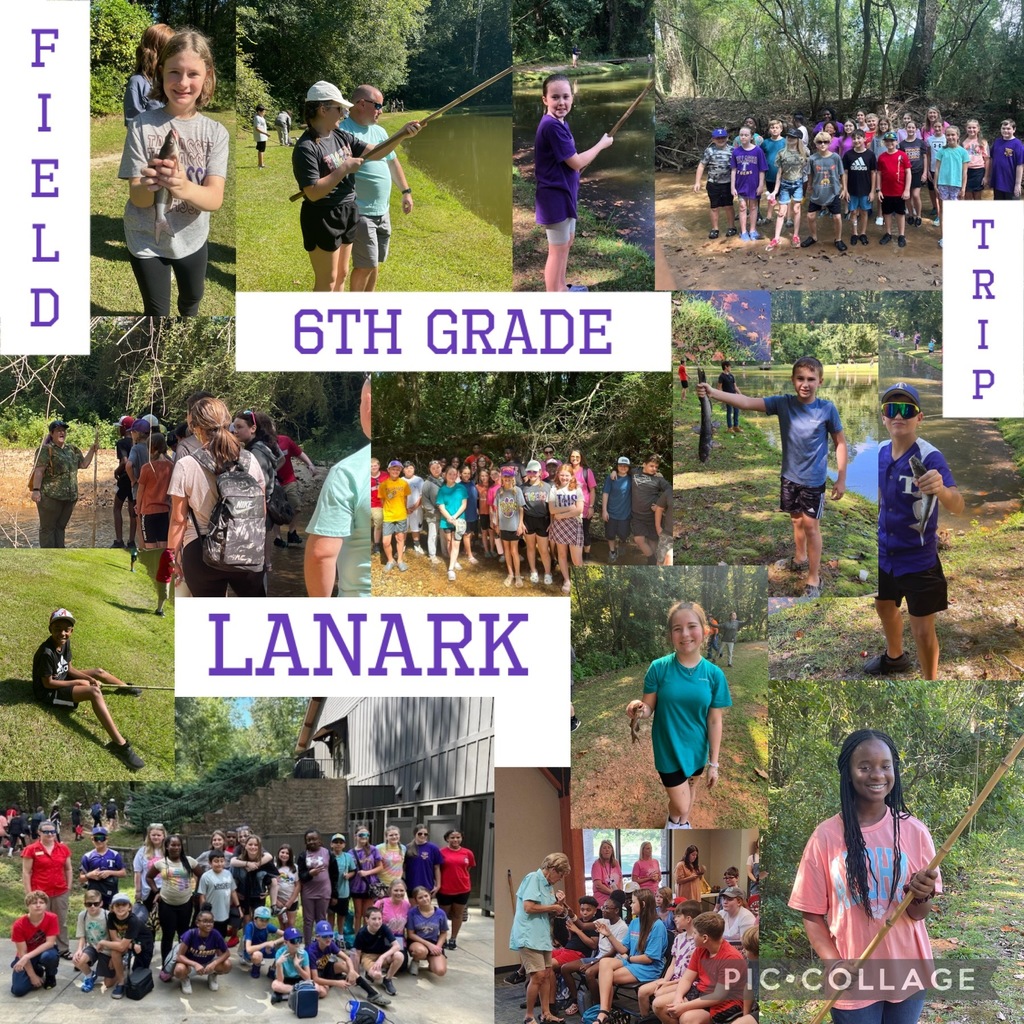 Congratulations to our SMS Scholar of the Week, La'Trey Cardwell! We are so proud of your leadership, work ethic, and drive to succeed! Keep POPping, La'Trey!
SMS Tigers with the win over Eclectic Middle School! Great job to our football team, band, cheerleaders, & dance team! It's great to be a Tallassee Tiger!! Keep POPping, SMS!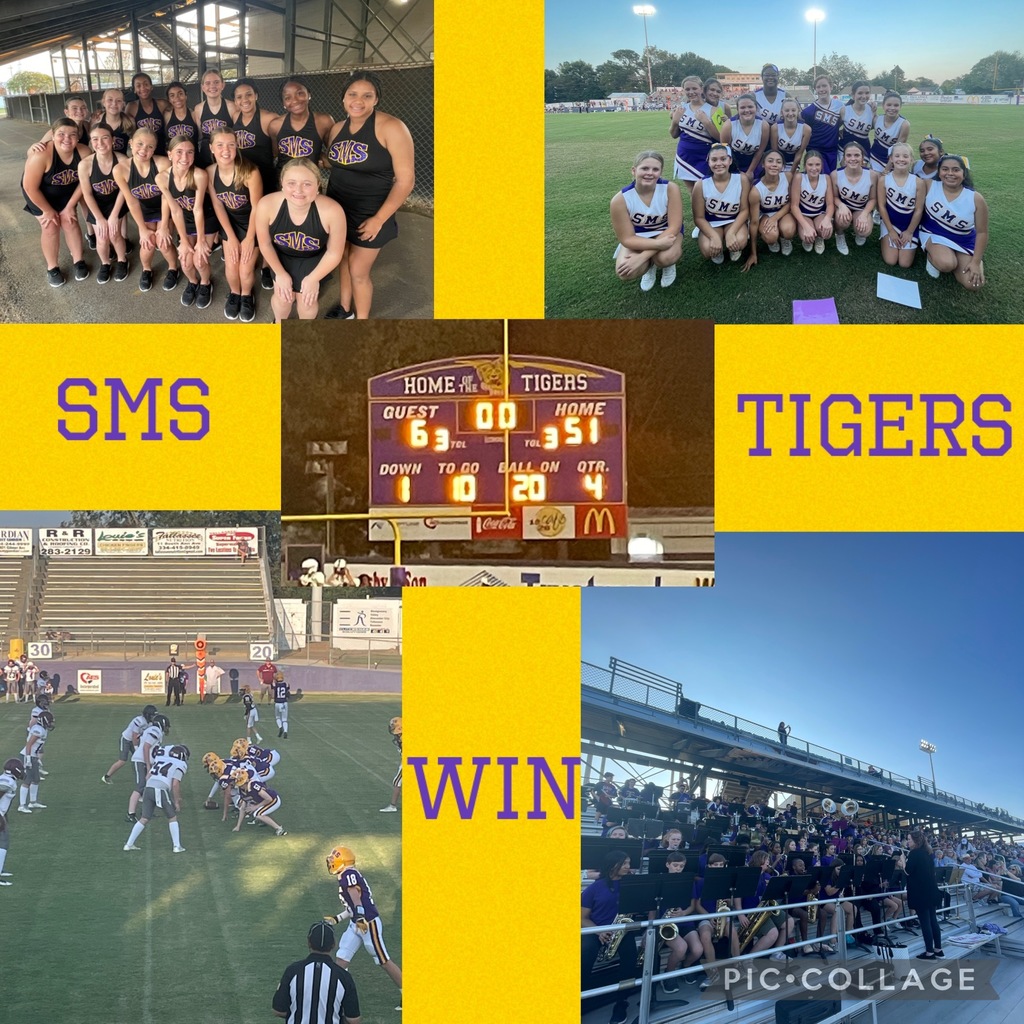 SMS had a great first pep rally today! Great job, SMS Band, Cheerleaders, & Dance Team for rallying around our team! Let's go, Tigers!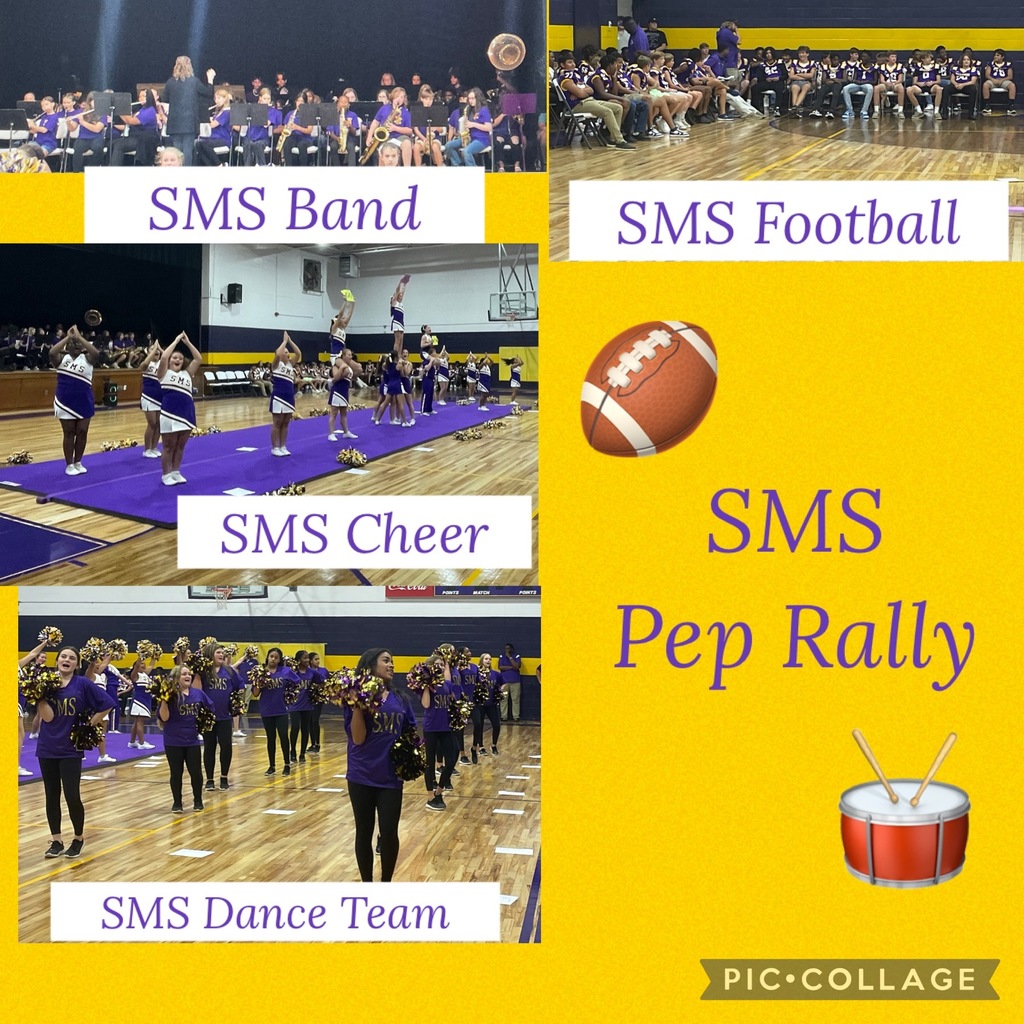 Congratulations to our SMS Scholar of the Week, Kyli Jeffery! We are so proud of your leadership inside and outside the classroom! Keep POPping!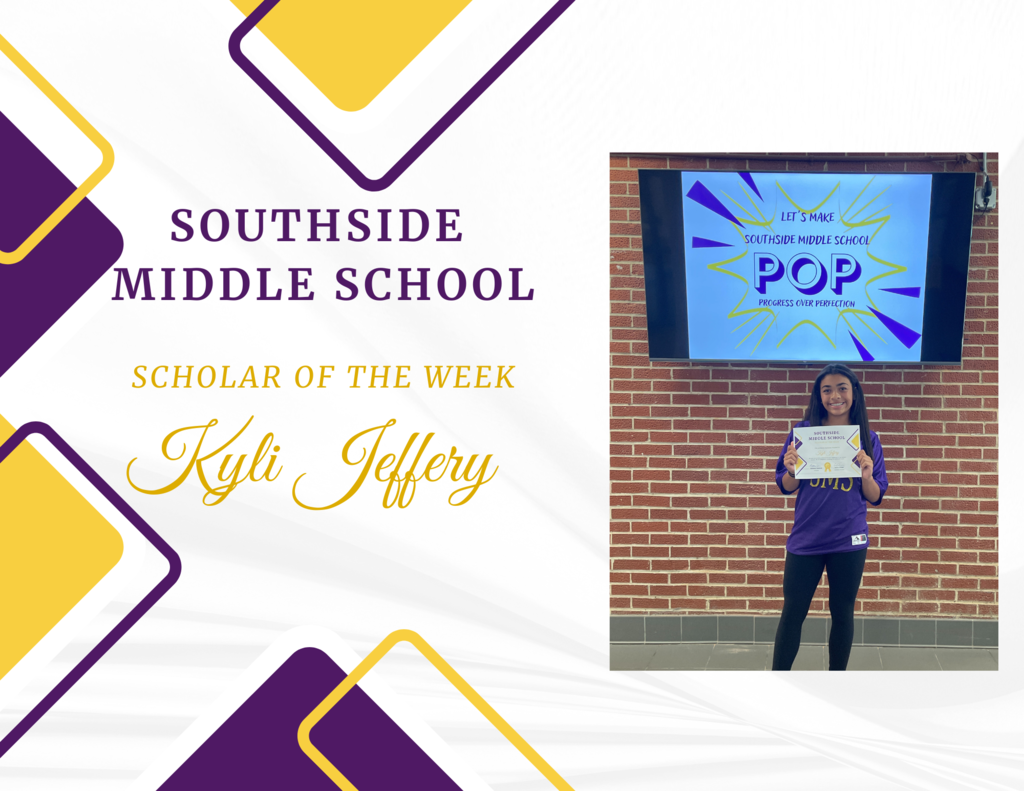 Congratulations to our newest Spencer Spotlight! His leadership and kindness have allowed him to receive a recommendation by his teachers for this positive office referral! Keep up the great work!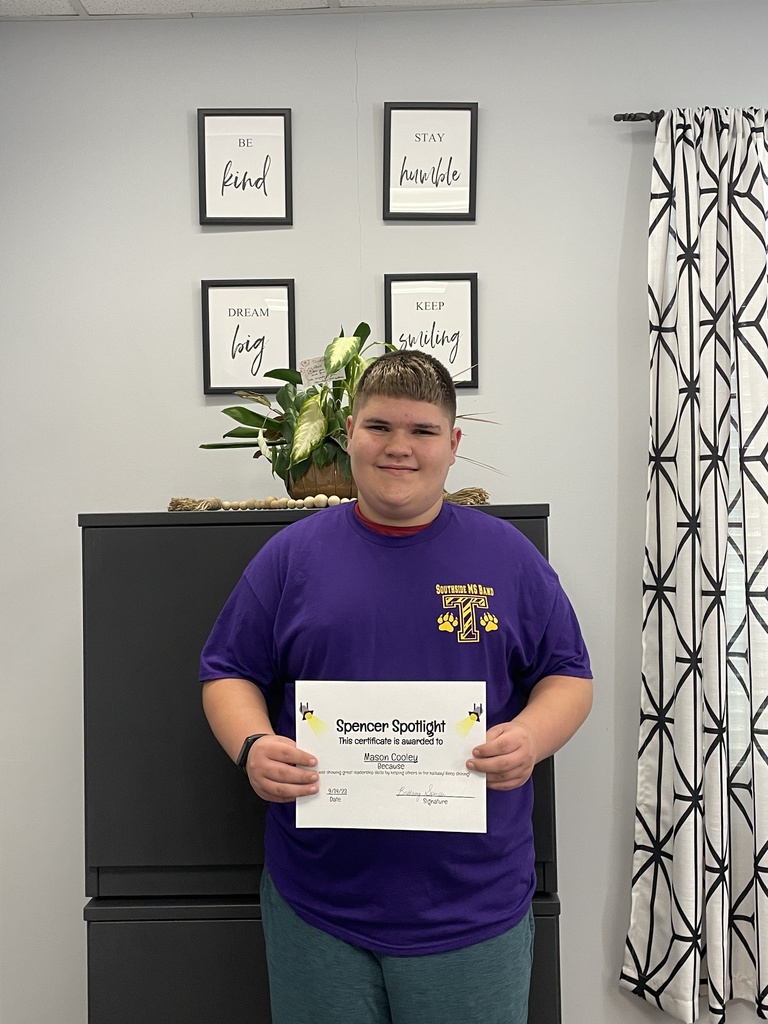 Parents, please remember the expectations for students being accompanied and monitored by an adult during all Tallassee City Schools athletic events.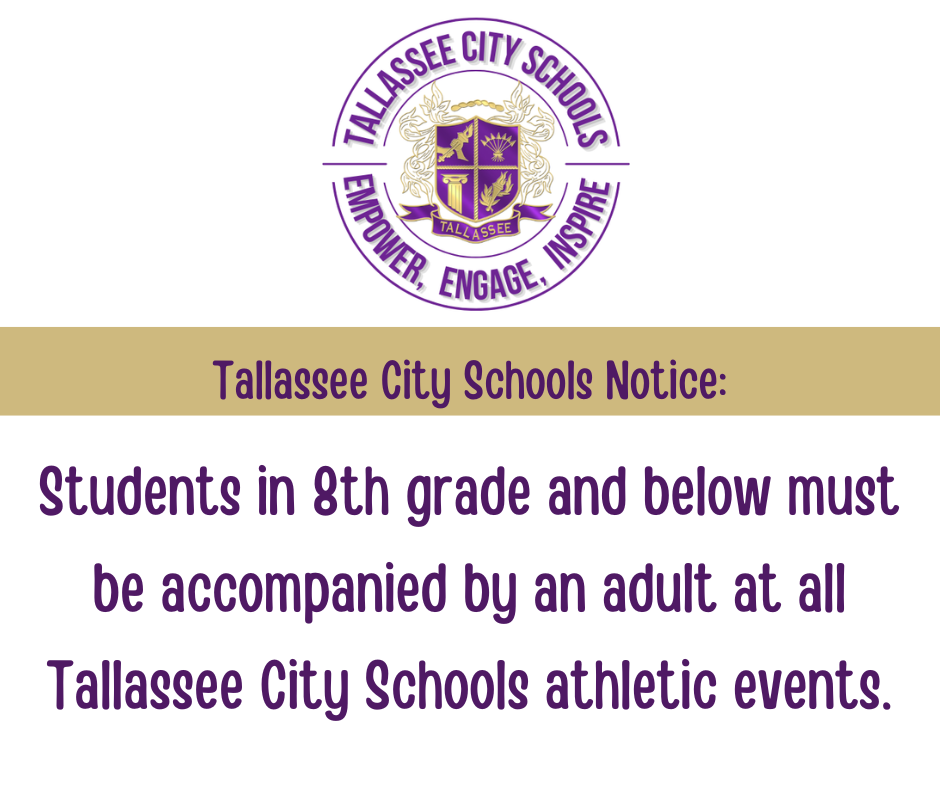 Congratulations to our SMS Faculty & Staff POP Star, Mrs. Kristi Davis! Her colleagues voted for her because of her willingness to help others and be an encouragement to everyone! Way to go, Mrs. Davis!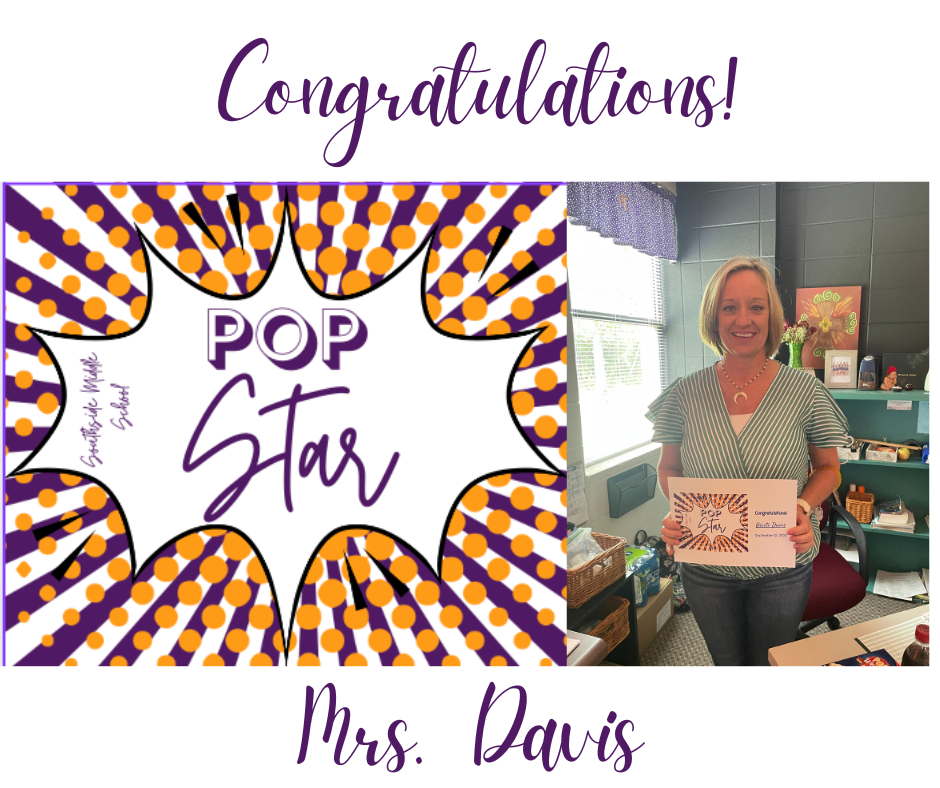 Student tickets will be on sale for tomorrow night's THS Football Game vs. Beauregard at each school tomorrow morning! Cash Only! Come out and support our Tigers!
Tomorrow is Picture Day at SMS! This will be the photo that goes in the yearbook, so please dress accordingly and bring your smile, SMS Family!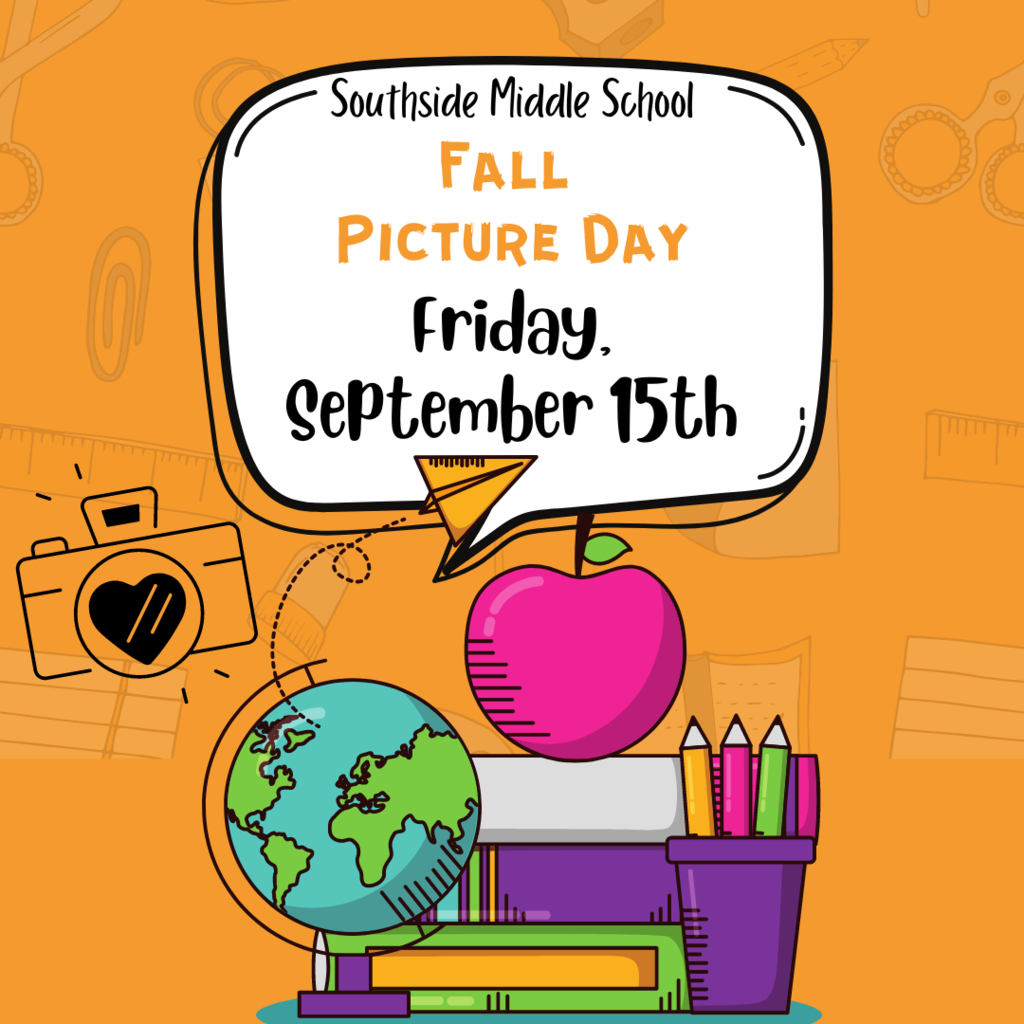 Congratulations to Mrs. Lambert at Southside Middle School for being a recipient of the Pets in the Classroom Grant! Her students will learn so much from welcoming their new classroom pet! Way to go, Mrs. Lambert!
Southside Middle School history classes learned about Patriot Day through class discussions, listening to & analyzing live footage from the event, & remembering our heroes through writing! Teaching about 9/11 is one way we can instill patriotism in our students!